Nick Jonas Reacts To Jay-Z Rocking Out At A Jonas Brothers Concert
By Katrina Nattress
August 31, 2019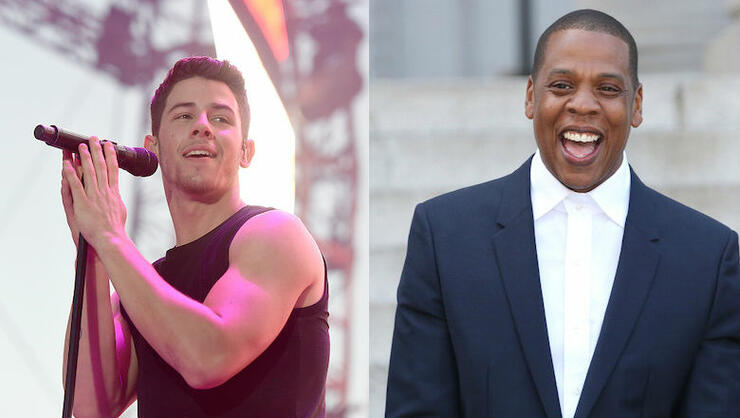 The internet could not get enough of Jay-Z rockin' out at a Jonas Brothers concert at Madison Square Garden Thursday night (August 29) after footage was shared of the music mogul boppin' his head to "Year 3000." Though the rapper's attendance at the show was shocking to the general masses, it wasn't for Nick Jonas. Entertainment Weekly asked the singer what he thought of the viral moment after it happened.
"I mean, he's a part of the team. I'm a Roc Nation artist, we are Roc Nation's artists," Jonas explained. "He wrote me and said, 'I'm coming tonight, I can't wait.'" 
However, he was just as surprised as everyone else when he saw his record label founder getting down to "Year 3000." "The fact that he was there supporting during 'Year 3000' is kind of a scenario I never thought would happen," Jonas admitted. 
Check out the viral video of Jay-Z proving he's a Jonatic below.
Chat About Nick Jonas Reacts To Jay-Z Rocking Out At A Jonas Brothers Concert