Niall Horan Is 'So Excited' For Fans To Hear His New Album
By Paris Close
September 3, 2019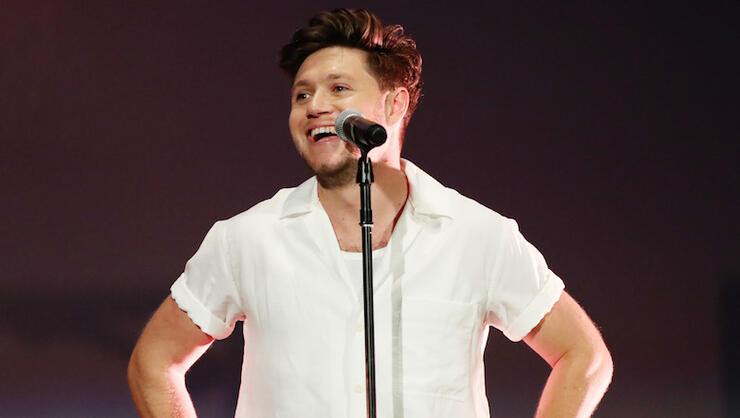 No one's more pumped than Niall Horan about fans hearing his new album.
Since dropping his debut album Flicker in 2017, the "Slow Hands" crooner has been working overtime to bring the bops and ballads on his follow-up effort — and based on what Horan had about his new music on Twitter, he seems to have outdone himself.
"I'm laying here listening to songs from my new record and I'm so excited to get going. Can't wait for you to hear the fun I've been having over the last year," the 25-year-old star wrote in a series of tweets on Monday (September 2), adding that after watching fans react to his music on his "Flicker Tour," he got an "insight into what kinds of things get people dancing, what makes them sad and everything inbetween."
The Irish artist proceeded to thank fans for making his dreams come true and for the success of his first record, which "reached a lot more people than I thought it would when I was writing it as it's very different to what's out there in the charts these days."
While priming fans for his new project last month, Horan shared a sentimental photo from the same studio where he recorded his first record.
As you know, Horan previously confirmed that album No. 2 was finished and set to arrive either late this year or in 2020. "I've got an album on the way, towards the end of the year, maybe next year," the "What a Time" vocalist dished to OD Entertainment. "I've just come back to London for the summer cause it's finished, and I want to enjoy myself. And 'cause I haven't seen anyone, I haven't been in the country. I need to go home to Ireland to see the family."
I'm laying here listening to songs from my new record and I'm so excited to get going. Can't wait for you to hear the fun I've been having over the last year.

— Niall Horan (@NiallOfficial) September 2, 2019
Touring 'Flicker' and watching the faces of people all over the world every night, you really get an insight into what kinds of things get people dancing, what makes them sad and everything inbetween. So I've observed and I'm ready.

— Niall Horan (@NiallOfficial) September 2, 2019
Chat About Niall Horan Is 'So Excited' For Fans To Hear His New Album