Priyanka Chopra Trolled On Instagram For Getting Nick Jonas' Age Wrong
By Emily Lee
September 3, 2019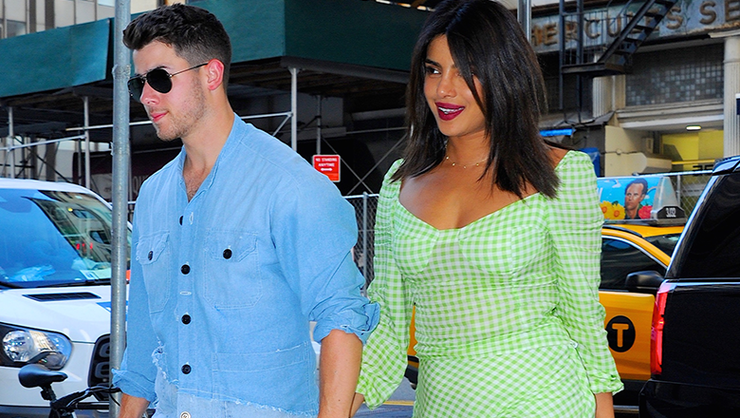 Oops! Priyanka Chopra made a gaffe on Instagram over the weekend and she's been getting trolled by her followers ever since. So, what was the mistake? While celebrating the launch of Nick Jonas' new VillaOne Tequila, Priyanka referred to her husband as a 27-year-old. The only problem, according to Nick's fans, is that the pop star is technically 26 for another few weeks. He'll celebrate his 27th birthday on September 16.
"So proud," Priyanka captioned the photo of her and Nick. "When you own your own tequila at 27!" Shortly after she shared the cute post, though, her followers began to troll her for saying Nick is 27. It's possible it was just a typo, though, as 6 and 7 are right next to each other on the keyboard. Or, maybe, she was rounding up because Nick's birthday is right around the corner.
"He's actually 26 not 27," one follower commented, while another chimed in with "when you don't know how old your own husband is... he's a tequila owner at 26 actually... guess his age really doesn't matter." One follower even tried to flex by showing they know exactly how many days are left until Nick's birthday, writing "26* for 14 more days."
While his fans were offended on his behalf, Nick didn't seem to mind the mixup. He was spotted leaving a comment, as well, writing "my beautiful forever date." If Nick isn't bothered by his wife calling him 27, maybe his fans shouldn't be either? Either way, it is pretty impressive to own your own tequila brand at 26 or 27.
Photo: Getty
Chat About Priyanka Chopra Trolled On Instagram For Getting Nick Jonas' Age Wrong