Emotional First Photos From The Luke Perry Tribute On 'Riverdale' Released
By Emily Lee
September 4, 2019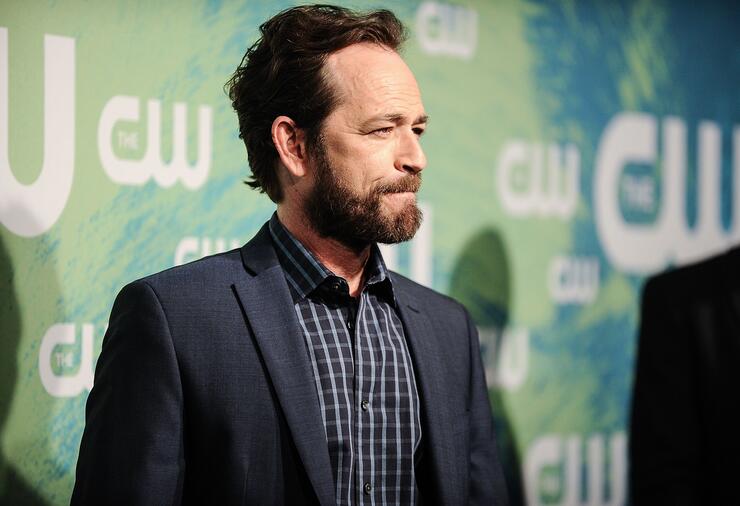 Grab your tissues. The CW released the first images from Riverdale's upcoming fourth season premiere, which will address the death of Luke Perry for the first time. The late actor played Fred Andrews during the first three seasons of the hit teen drama. Perry tragically passed away after suffering a massive stroke during production of season three.
Riverdale will return on October 9 at 8:00pm E.T. with a tribute episode for Perry. Though the cast and crew have remained tight-lipped about how the show will address Perry's absence, the photos promise an emotional hour of television. One photo shows Archie Andrews (KJ Apa) embracing his mother Mary Andrews (Molly Ringwald), who appears quite distraught.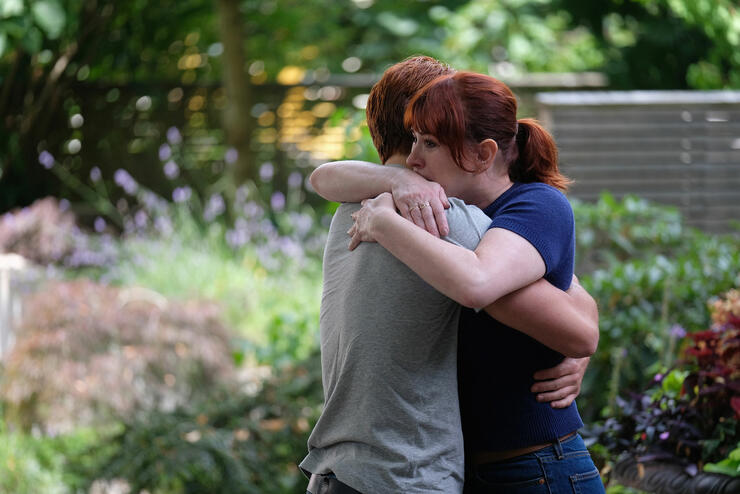 The CW released two more photos from the fourth season premiere, though, they aren't quite as emotional as the above. The additional shots highlight the rest of the core cast, including Lili Reinhart, Camila Mendes and Cole Sprouse, perhaps at some kind of vigil held in Fred's memory?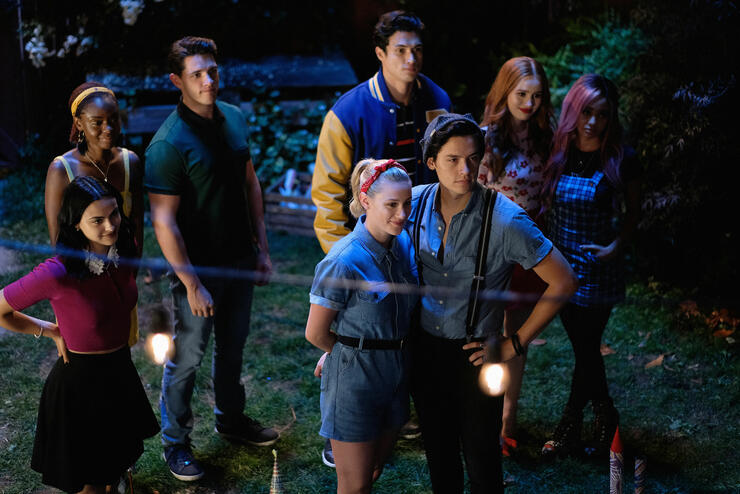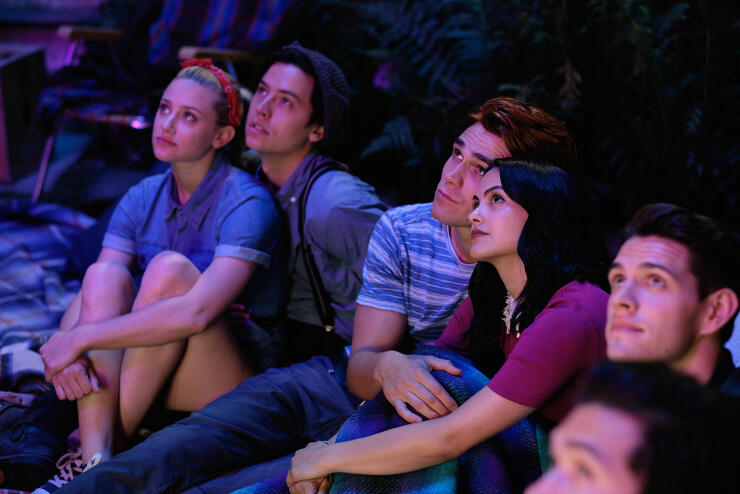 Shortly after Perry's passing, Riverdale's creator Roberto Aguirre-Sacasa spoke about how important it was for the show to address this real life tragedy the right way in their fictional universe. "We know that we have to address it in some way, but we're giving ourselves a little bit of time and space before we figure out the best way to honor him," Aguirre-Sacasa told Entertainment Tonight. "Luke was, is, and will always be a big part of Riverdale. We're kind of a family and when a loss like this happens, you carry it always. It changes and it hopefully becomes a little less painful as time goes by, but you're changed."
"When I was with the crew, I said, 'It will never be the same,' and that's true because Luke was such a part of the show," Aguirre-Sacasa continued. "There are still a few more episodes that have Luke in them, so we're glad to share those. His spirit — which was so generous and wise and vivacious — we hope will infuse every episode, so in my mind, every episode for the rest of time on Riverdale will have a bit of Luke in it."
Will you be tuning in for the upcoming season of Riverdale?
Photo: Getty