Why Mayor Pete Buttigieg Is The Only Candidate With A 'True Black Agenda'
By The Breakfast Club
September 6, 2019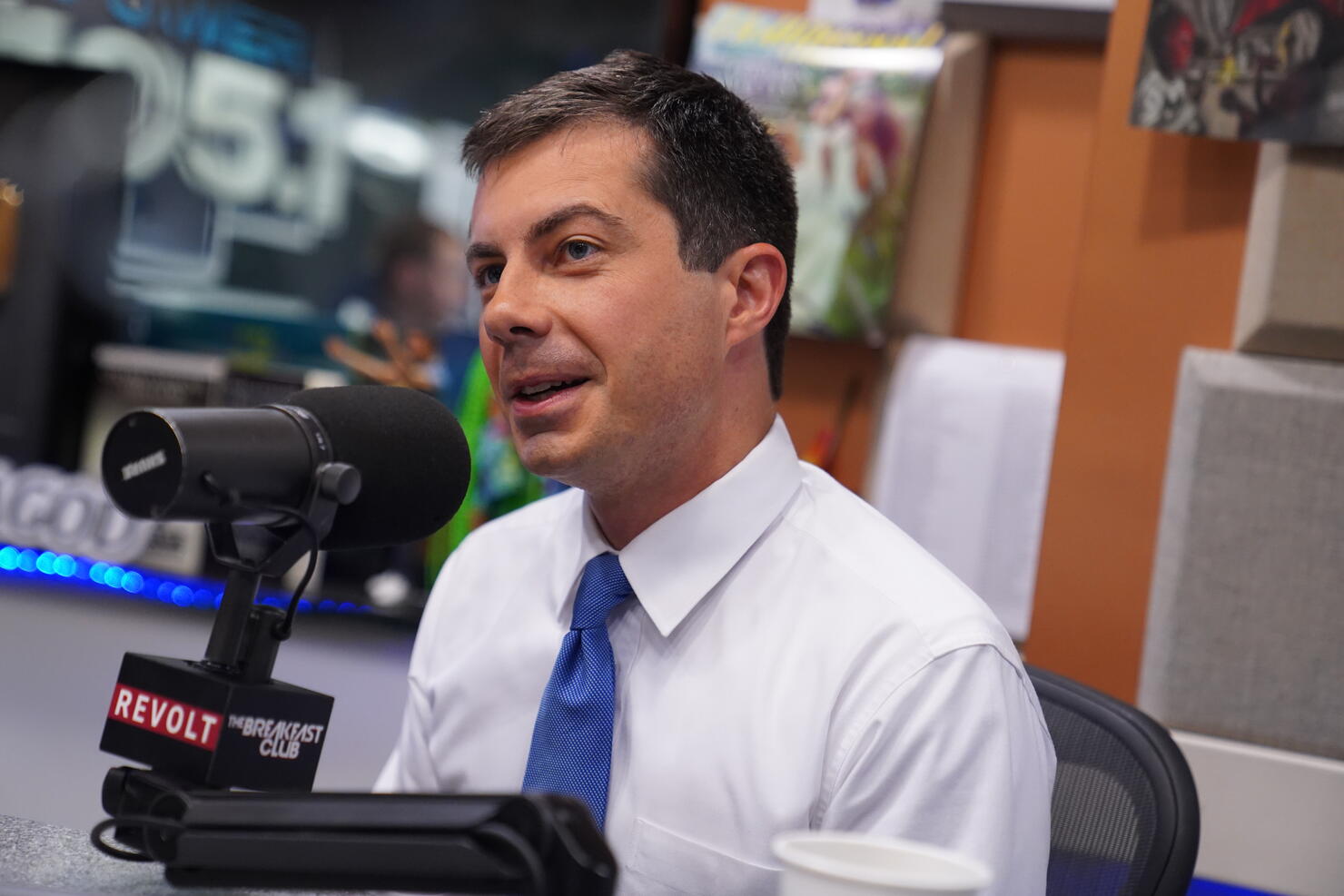 Mayor of South Bend, Indiana and 2020 presidential candidate Pete Buttigieg stopped by The Breakfast Club on Friday (September 6) to discuss his comprehensive Douglass Plan, why he's the best choice for black voters and whether he believes America is ready for a gay president.
Charlamagne tha God believes Mayor Buttigieg is currently the only presidential candidate with a true black agenda, citing Buttigieg's Douglass Plan, which is named after Frederick Douglass. Buttigieg's vision for the Douglass Plan was born from his belief that white supremacy has always been the aspect of American culture that threatens to "end" our country. From the civil war until the present day, white supremacy and systemic racism have had devastating effects on America. In order to defeat this issue, there needs to be a systemic solution. Buttigieg's Douglass plan aims to tackle inequality in housing, healthcare and education, as well as social justice reform and access to democracy.
Mayor Buttigieg also addressed whether America is ready for a gay president. Buttigieg believes that, yes, America is ready to elect an openly gay man to the highest office in the country. All the evidence he needs is in his own personal experience. He won the mayoral race in Indiana, which is an extremely conservative state, with eighty percent of the votes. Notoriously anti-gay Vice President Mike Pence was Governor of Indiana at the time, as well. "All I need is for enough people to either be supportive or not care and I think that's the vast majority of Americans. Elections are about how your life is going to be different. At the end of the day, it's not about my life. It's about your life." Buttigieg tells The Breakfast Club.
The 2020 presidential candidate also spoke about the online discourse surrounding Lil Nas X's appearance on HBO's The Shop. When asked why he decided to come out at the height of his success, Kevin Hart interjected asking "who cares if he's gay?" Hart faced backlash for his comments. The 40-year-old actor was fired from hosting The Academy Awards earlier this year when Hart's homophobic tweets resurfaced online, as well. After being asked if agreed with the backlash, Buttigieg compared the situation to when white people tell black people that they "don't see color." By responding in these ways, the message that's being sent is that important issues, such as homophobia and racism, don't exist.
Throughout the interview, Mayor Buttigieg made it clear he doesn't want to make his campaign all about Trump. He wants to make it about the voters. Ultimately, though, he did address Trump's presidency and how he ended up in the Oval Office. "This country is capable of incredible failure and incredible success," Buttigieg said. Trump is only a manifestation of all our other major problems, including systematic racism and sexism. The first three things he'll do when he gets into office will be to undo all the harm Trump has done when it comes to climate change, democracy, and social justice.
Watch Mayor Pete Buttigieg's full interview on The Breakfast Club below: