Kevin Hart Says He's Definitely Not Hosting The 2019 Oscars: 'I'm Over It'
By Peyton Blakemore
January 9, 2019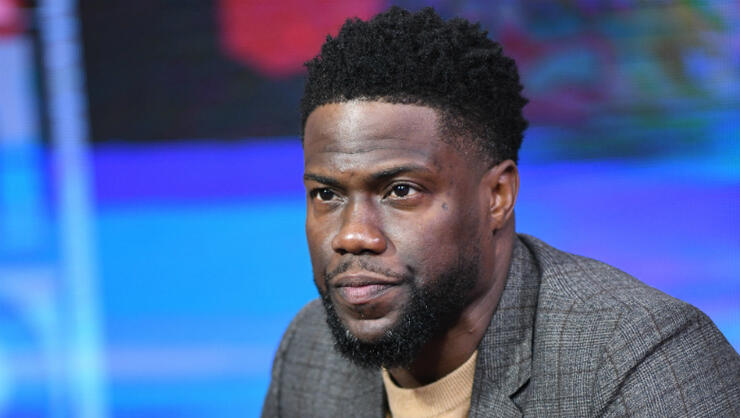 Kevin Hart is over it!
He's over apologizing. He's over the 2019 Oscars. And most of all he's over having to explain himself. While on Good Morning America on Wednesday (January 9), the comedian discussed his now infamous Oscar controversy and finally confirmed that he is not hosting this year's show.
"I'm over it," Hart told host Michael Strahan while discussing the fallout from his past homophobic tweets. "There's no more conversation about it. I'm over that, I'm over the moment. I'm not giving no more explanation of who I am ... I'm just done. If you didn't [hear the apology], then I don't know what you're looking for." He added: "I'm not hosting the Oscars the year... and I don't want people to think there's a thing between me and the Academy because there isn't. The Academy they're amazing people. The offer was made, it was received, I was excited, things happened, it didn't work out the way that it should have... Unfortunately, I can't do it this year and in the future, if it does, it does."
As previously reported, The Upside actor received almost immediate backlash for his appointment as the 2019 Oscar host after multiple homophobic tweets he shared from 2009-2011 resurfaced. In one of the tweets, posted in 2011, Hart wrote: "Yo if my son comes home & try's 2 play with my daughters doll house I'm going 2 break it over his head & say n my voice 'stop that's gay." The backlash only intensified after Hart refused to apologize for his controversial words (saying he had already previously apologized), and ultimately, Hart chose to step down from hosting the show and later issued an apology.
However, after a tell-all interview on The Ellen DeGeneres Show last week, where DeGeneres revealed the Academy still wanted him to host the show and Hart apologized for his tweets again, the comedian admitted that hosting the Oscars wasn't completely off of the table.