Cardi B Links Up With Fat Joe & Anuel AA For Rough New Joint 'Yes': Listen
By Paris Close
September 6, 2019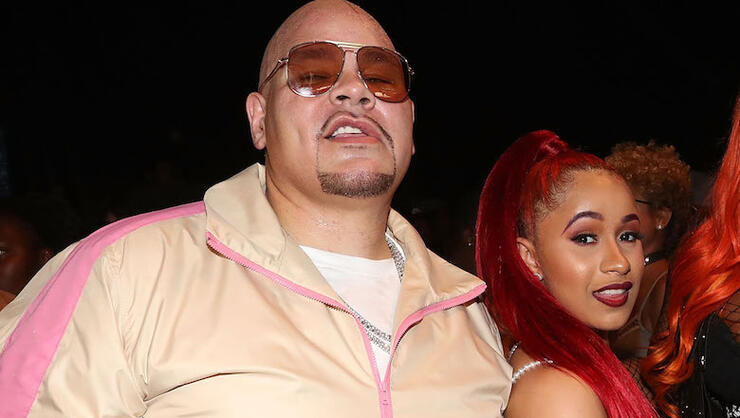 Fat Joe is back with a brand new track called "Yes," and he tapped fellow Bronx native Cardi B and Latin trap star Anuel AA for the jam.
The rap vet's latest offering, produced by Cool & Dre, dropped Friday (September 6) and features rough and raunchy verses from Joe and the "Bodak Yellow" emcee herself as well as added ad-lips and rhymes from AA.
"And that p---y like voodoo, Santeria/ Bet ya man ain't gettin' money like me/ Bet your lil' b--ch try f--k on me," Joe brags in the opening verse, before sending warning shots at the snitches: "Still tellin', throw the whole chick away, that b---h still tellin' … Look at these n----s duckin' time, n----s still tellin'."
Cardi keeps the fire going, daring her haters to press her buttons. "Never been stressed by a h--, no/ Never been pressed by a b---h/ Murder and the money on my mind/ My palm and my trigger finger itch, b---h," she raps, as AA closes out the record with a Spanish verse.
"Yes" is Joe's latest song following the Dre and Lil Wayne-assisted joint "Pullin," which arrived over the summer. Both tracks are slated to appear on Joey Crack's upcoming eleventh studio album, Family Ties, his first record to arrive this year since he came out with The Darkside Vol. 1 in 2010.
Listen to "Yes" up top.
Photo: Getty Images
Chat About Cardi B Links Up With Fat Joe & Anuel AA For Rough New Joint 'Yes': Listen