Demi Lovato Celebrates Cellulite With Empowering Unedited Bikini Photo
By Paris Close
September 6, 2019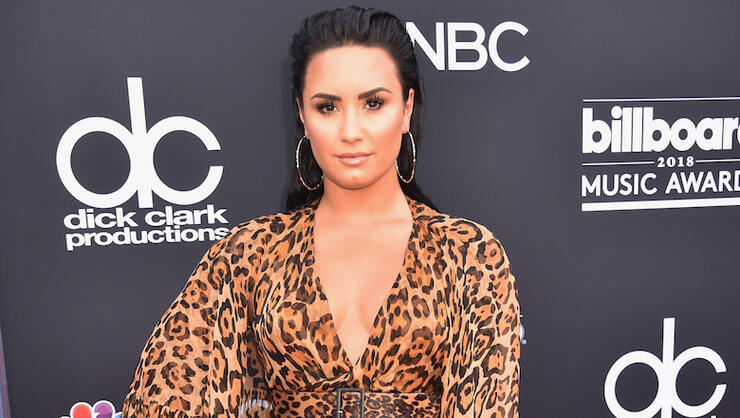 Demi Lovato faced her biggest fear in the name of body positivity.
In an age where having the perfect look seems to mean everything, the "Tell Me You Love Me" songbird made a courageous step toward shattering that stigma on Thursday night (September 5) when she shared an unedited image of herself on Instagram, flaws and all, wearing a bikini. And Lovato's message behind the photo was as emotional and triumphant as you'd expect.
"This is my biggest fear. A photo of me in a bikini unedited. And guess what, it's CELLULIT!!!!" Lovato wrote. "I'm just literally sooooo tired of being ashamed of my body, editing it (yes the other bikini pics were edited - and I hate that I did that but it's the truth) so that others think I'm THEIR idea of what beautiful is, but it's just not me. This is what I got."
"I want this new chapter in my life to be about being authentic to who I am rather than trying to meet someone else's standards," she added. "So here's me, unashamed, unafraid and proud to own a body that has fought through so much and will continue to amaze me when I hopefully give birth one day."
Now that she's returning to TV, the singer expressed her relief at "not stressing myself with a strenuous workout schedule before 14 hour days" and no longer having "some crazy diet" anymore. "Here's me, RAW, REAL! And I love me. And you should love you too!"
Before ending her powerful post, the 27-year-old revealed she's working on a new "anthem," and clarified that while she isn't completely happy about her appearance, she appreciates her body, concluding with: "Sometimes that's the best I can do. I hope to inspire someone to appreciate their body today too."