KISS Postpones Staples Center Concert Due To "Scheduling" Issue
By Andrew Magnotta @AndrewMagnotta
September 6, 2019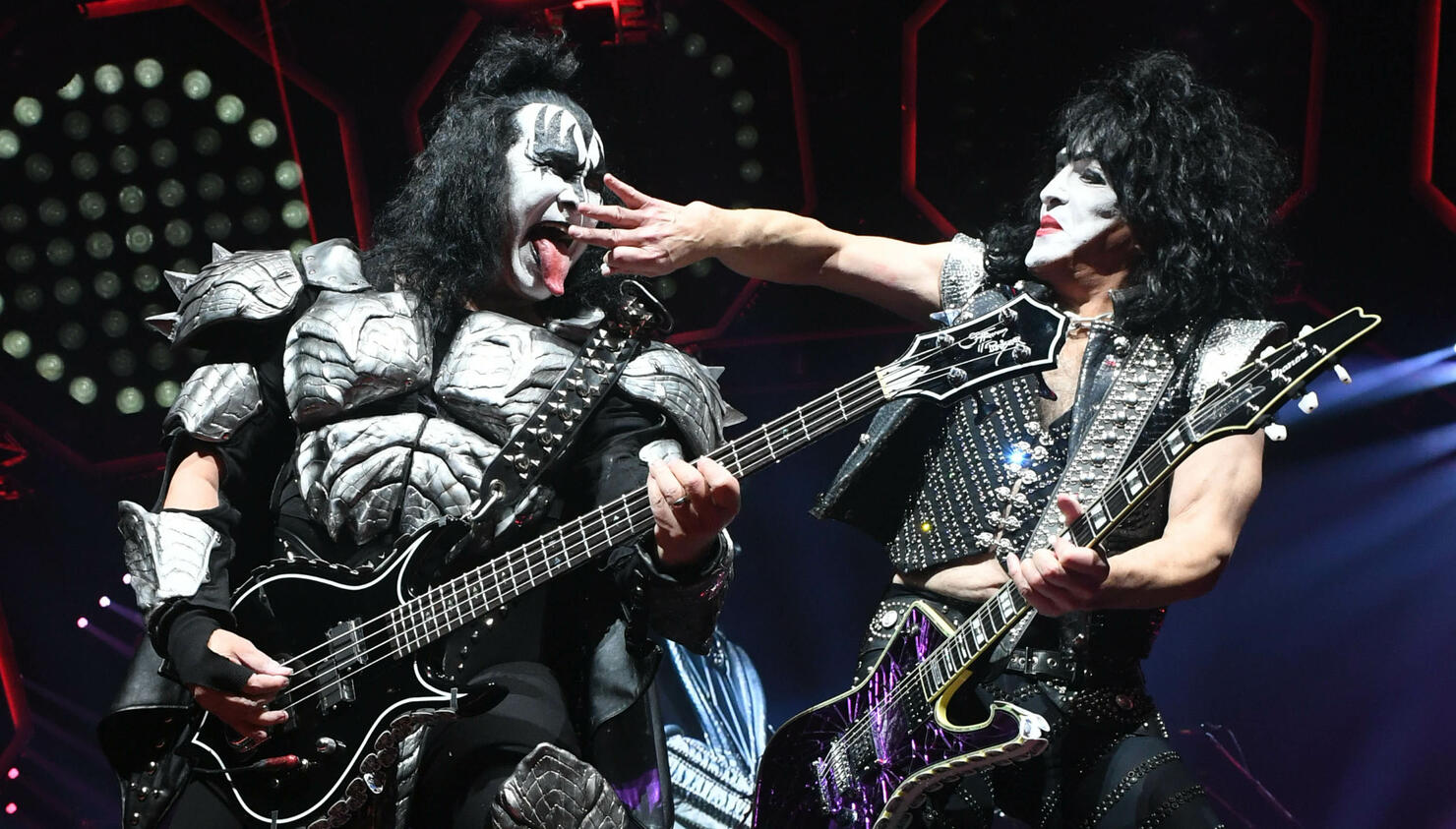 KISS's September 20 concert at the Staples Center in Los Angeles has been postponed until March 4, 2020, due to what the band called "unforeseen scheduling issues," in a statement.
Tickets bought for the September 20 date will be valid for the rescheduled date.
Kiss is currently on its 'End of the Road' farewell world tour. The Staples Center concert was supposed to serve as the band's North American finale.
One wouldn't expect "scheduling" of all things to cause a postponement on an iconic artist's farewell tour, but as long as everyone's healthy, no one should be complaining.
Kiss will be heading to the Pacific for shows in Australia, New Zealand and Japan this fall. The band has yet to announce its other touring plans for 2020.
The band announced the 'End of the Road' tour in 2018, noting that it planned to visit every city that supported the band over the last 45-plus years.
Front man Paul Stanley told iHeartRadio's Jim Kerr from Q104.3 New York last October that Kiss had far surpassed his hopes for the band when he co-founded it in 1973.
"My dream when we first got together was to have five years," he said. "Bands had never gone 10 years. We came out of an era before us ... you had teen idols who once the fans got tired of ... they were gone."
Bassist Gene Simmons added that Kiss's legacy is one of putting on a great live show, always. The pair touted the final tour as its most ambitious live show ever.
The Staples Center concerts was billed as "the biggest pyro event of the tour."
Get all the 'End of the Road' tour dates here.
Photo: Getty Images