Police Say Kylie Rae Harris Caused Crash That Killed Her & 16-Year-Old Girl
By Peyton Blakemore
September 6, 2019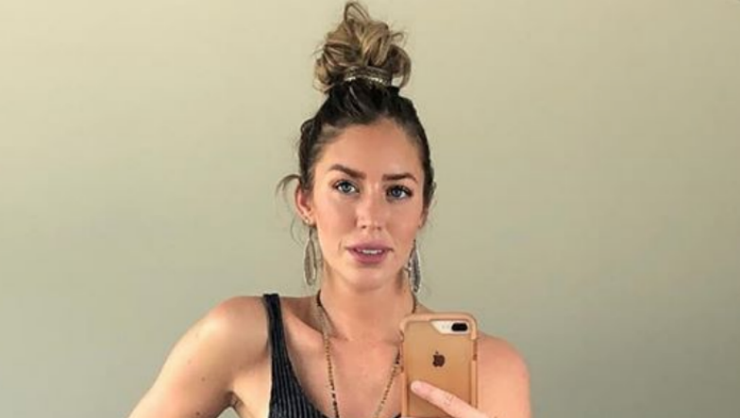 The Taos County Sheriff's Office suspects that speed and alcohol were to blame for the fatal crash that killed country singer Kylie Rae Harris and 16-year-old Maria Cruz on Wednesday (September 4).
According to Taos News, investigators with Taos County Sheriff's Office determined that the 30-year-old singer was driving south on State Road 522 toward Taos, New Mexico in a 2017 black Chevrolet Equinox. Officials said Kylie "clipped the back of a black Chevrolet Avalanche sending her vehicle into the northbound lane, causing her to hit the white 2008 Jeep driven by the teenage girl head-on."
Taos County Sheriff Jerry Hogrefe stated, "At this time I will say with most certainty that Miss Cruz was an innocent victim of this senseless crash caused by Ms. Harris."
Both Kylie and Maria died at the scene. While the third driver was uninjured. Officials did not explicitly say that the 30-year-old singer was intoxicated, but rather they are awaiting the results of a toxicology report.
On Friday (September 6), The Daily Mail reported that show Kylie was convicted in June 2017 of driving while intoxicated with a blood alcohol content (BAC) of more than 0.15, almost double the legal limit of 0.08. She was reportedly fined $460.10 for the offense, and the judge ordered an Ignition Interlock Device be attached to her car that required her to take a breathalyzer test before getting behind the wheel.
Sadly, one of the first responders to the crash scene was Maria's father, Pedro Cruz, who is the deputy chief of the San Cristobal Volunteer Fire Department. Pedro, his family, as well as the San Cristobal community are reportedly "reeling" from the loss of the 16-year-old.
A GoFundMe has been set up for the teen's funeral expenses. "This GoFundMe is dedicated to the most sweetest, loving, incredible human ever, Maria," reads Maria's GoFundMe introduction. "I am her best friend and started this page to help with any expense the family may need to cover. Maria was an innocent girl and was gone too soon."
Photo: Instagram