Cardi B Sends A Message To Trolls Criticizing Her Plastic Surgery
By Peyton Blakemore
September 9, 2019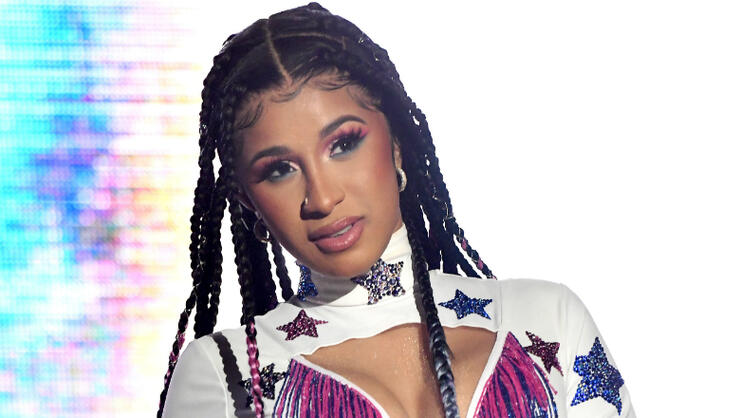 Cardi B wants haters to stop talking about her body!
The "Press" rapper, who's always been open and honest about her plastic surgery procedures, took to Instagram on Sunday to send a message to trolls "talking sh*t" about her enhanced figure and those who chose to get plastic surgery.
"Let me tell you somethin': I don't like talkin' sh*t about [a] b*tch's body because I remember the struggle, baby," she admitted in a since-deleted Instagram video. "I remember when I had no motherf**kin' t*tties, and I remember when I had a fun-size ass. I only come at people about their body when they're talking sh*t about me."
Cardi then said there are "a lot of natural bitches" who go on social media to criticize those who have "gotten their bodies done," but can't take the same criticism about their natural bodies.
"Y'all going to be like 'Oh, she think she all that because she got her body done.' But you aint going to talk about how you were saying under her comments, 'Oh b*tch, don't go to the ocean or you going to kill all the whales with your motherf**kin' plastic ass body b*tch,'" she added. "I bet you aint going to say that."
"If you're confident in yourself you don't got to be under the comments talking about the next b*tch body," Cardi continued. "My sister—she a natural. She got small t*tties. She got a little cute ass. She aint hating on the next b*tch because she know if she want it, she could get. So y'all talking sh*t about these b*tches' bodies because you want it, or what? 'Cause it sounds like you hatin'.'"
The 26-year-old rapper appropriately captioned the post, "Am I bugging? Women talk about uplifting each other, but are we really uplifting each other?"
Photo: Getty Images
Chat About Cardi B Sends A Message To Trolls Criticizing Her Plastic Surgery