Craig Morgan Holds Back Tears Performing Heartfelt Song For Late Son
By Blake Taylor
September 9, 2019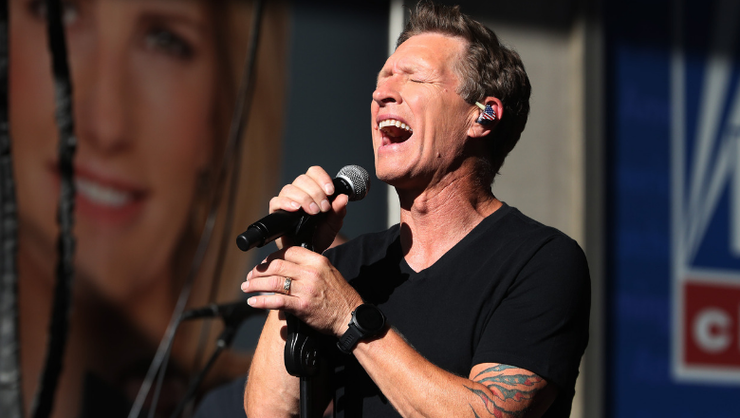 Craig Morgan seemed to be on the verge of tears during his recent Grand Ole Opry performance in Nashville, TN. The country singer played his latest single, "The Father, My Son, and the Holy Ghost," written about his late son, Jerry who passed away in 2016 in a tragic boating accident.
The video from Morgan's performance on the famed stage shows the him singing with his eyes tightly closed, clearly very emotional. The country singer recently opened up about how difficult the song has been to write and perform acknowledging how his faith is what gets him through.
"It was very tough to write," Morgan reveals. "It's tough to perform. In fact, it wasn't my choice to do this. It just happened, and I do it. I had a very dear friend tell me that you must sing this song. An Opry member told me that. And I hope that through this song, I can encourage other people to stick with their faith, and make it work."
"It's tough," he continues. "It's tough to talk about. We miss him every day. That's all we think about. When we wake up, before we go to bed, and all throughout the day. It's something that's never going to go away. But we have a lot of faith. And it's through our faith that we're able to keep moving, and hopefully encourage others to be strong, and to get through it."
There's no doubt that Morgan is touching the hearts of many, many people with this beautiful song and performances like this.
Watch Morgan give it all he's got on the Grand Ole Opry stage singing "The Father, My Son and the Holy Ghost" below.
Chat About Craig Morgan Holds Back Tears Performing Heartfelt Song For Late Son