Slash Issues Update Regarding New Guns N' Roses Music
By Andrew Magnotta @AndrewMagnotta
September 10, 2019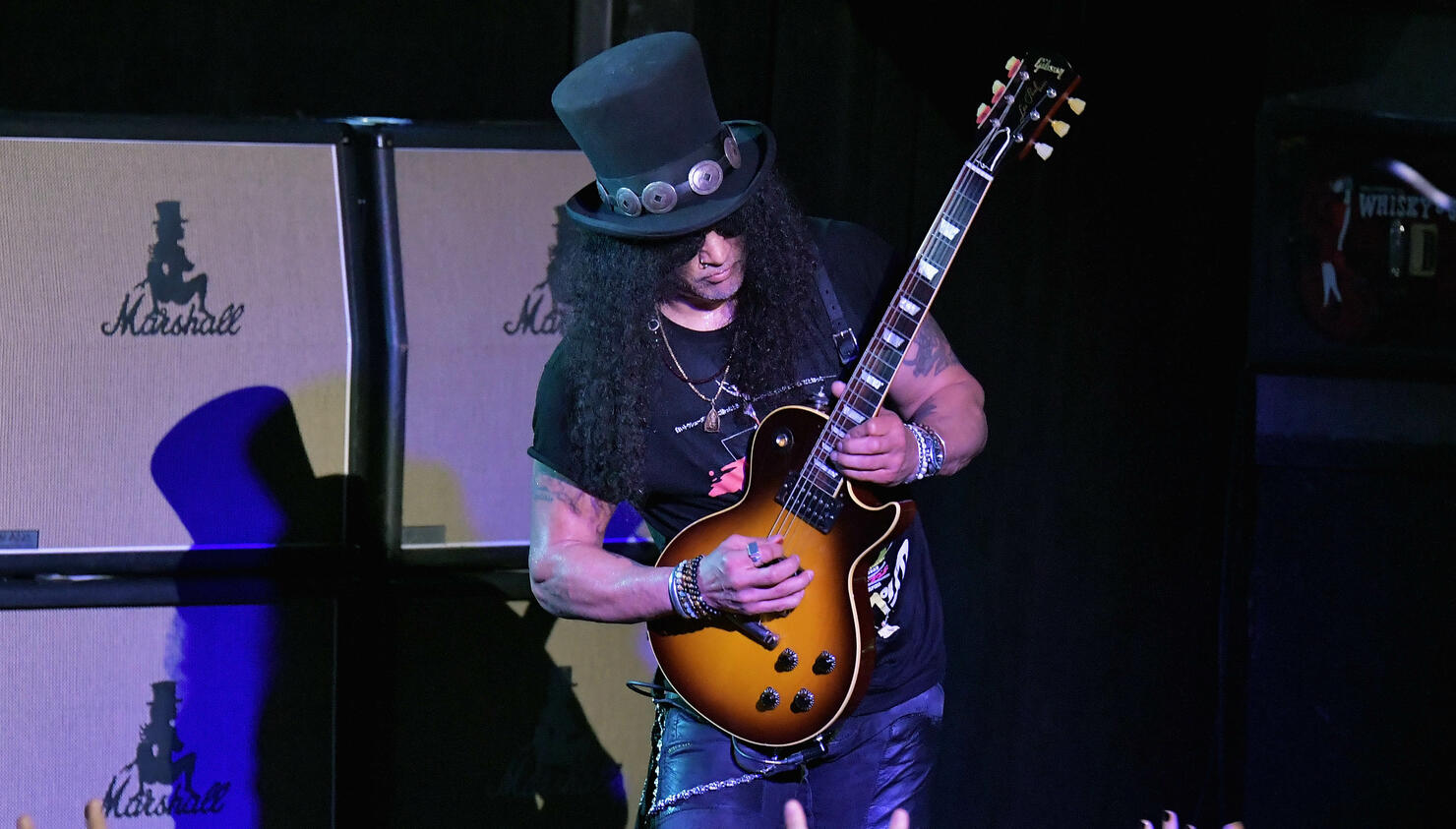 Guns N' Roses guitarist Slash says there's no truth to the rumor that his band has a brand new song in the upcoming Terminator: Dark Fate film.
The Rock and Roll Hall of Famer noted that fans are so eager for new music from the revamped version of the band that rumors can get blown out of proportion.
"Obviously, everyone knows that we're working on new material, which is really exciting, and so that's primarily what the focus is," he told Eddie Trunk in a recent interview.
He added: "There's nothing in the Terminator movie, by the way. ... These rumors, they take off and then they get a life of their own. And you can't reel 'em in. They just sort of get tossed around in the wind. Anyway, but yeah, so there's nothing in ... [Terminator]."
GNR's song "You Could Be Mine" was featured in 1991's Terminator 2: Judgment Day. The franchise's star, Arnold Schwarzenegger appeared opposite the band in the music video for the track.
When pressed about how exactly Guns N' Roses is going about working on its new music, Slash politely shut down the topic.
"I have nothing to tell you, information-wise, other than no [we're not working separately] ... Everybody's been, sort of like, when we're in town, [we're] working on it, and when we're out of town, obviously not."
He clarified that he believes all the band members, ultimately, want to release a full-length album, as opposed to an EP or a series of singles.
Guns N' Roses has a handful of live dates this fall. The last one that's publicly announced is November 2 in Las Vegas, Nevada.
Slash hinted at more live shows coming up in March of 2020. Where those shows will take place is unclear.
Get all GNR's tour dates here.
Photo: Getty Images