Duff McKagan Calls New Guns N' Roses "Real" And "Magnificent"
By Andrew Magnotta @AndrewMagnotta
February 25, 2019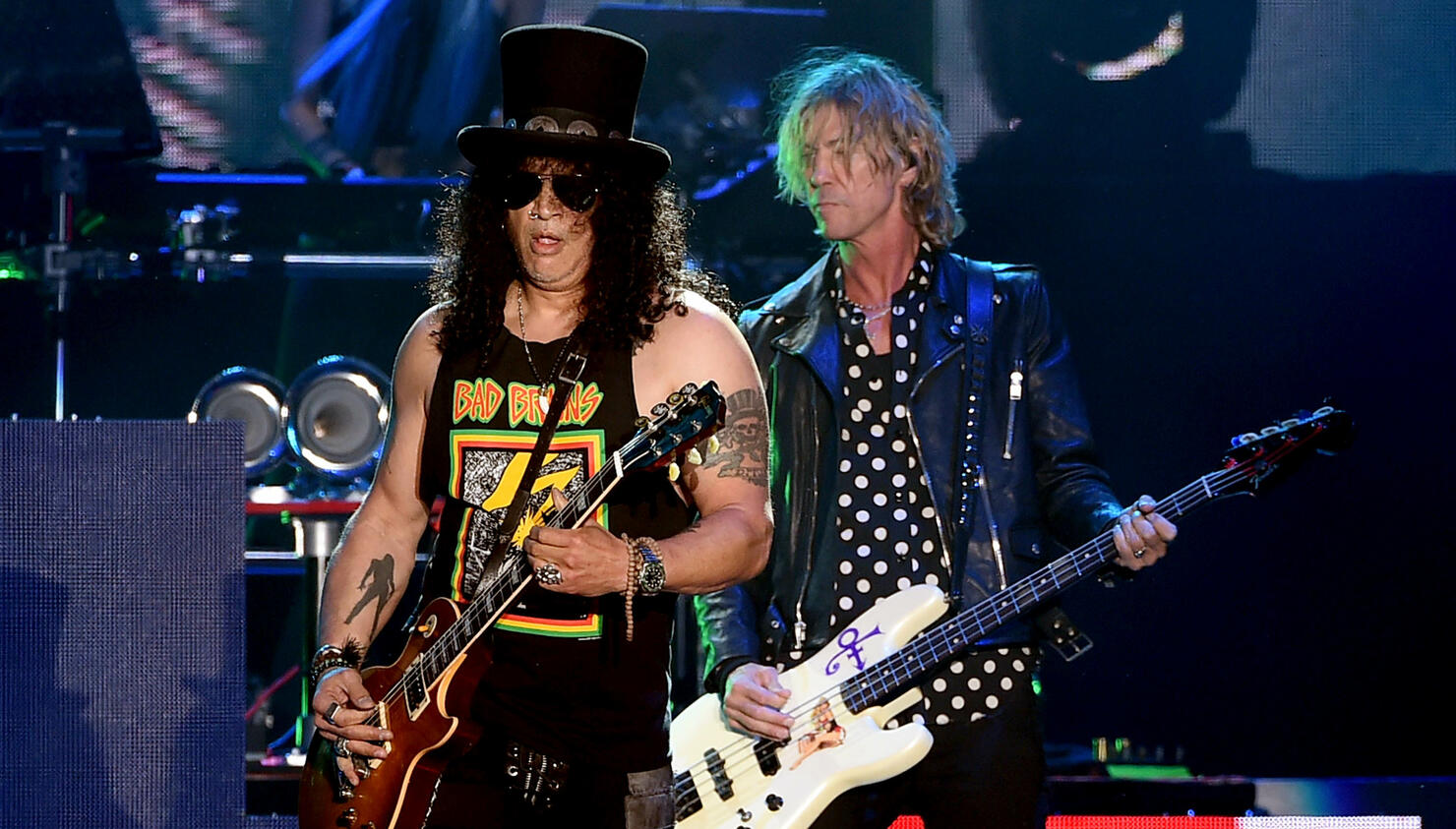 Guns N' Roses bassist Duff McKagan was one of the first members of the band to publicly discuss the possibility of making new music with the legendary band, and is now the latest to confirm that new tunes are indeed in the works.
Guitarists Richard Fortus and Slash confirmed earlier this year that the band is either working on or planning to work on new music.
McKagan told Eddie Trunk in a recent interview that his band mates don't have a timetable yet on when to reconvene, but he clarifies that that's also the beauty of his reconnection with the band since 2016; it's a lot like the old days.
"Oh, it's real, but the fun part and the cool part about Guns N' Roses is we don't really talk about it, and what happens next just happens," the bassist said about the prospect of new GNR music. "It's never been that band that there's a direct schedule of how we do things. I've heard some magnificent stuff that Axl has — really cool stuff he's been working on. So I'm excited about the possibilities with that, of course. I don't mean to get anybody rabid. Our day will happen when it happens, that's for sure."
Slash said over the summer that front man Axl Rose had built up "a ton" of new ideas over the years for a potential new GNR album. But McKagan's statements about Guns N' Roses having loose plans for new collaboration echo Slash's own statement from earlier this month in which the guitarist said the band has never been one to set deadlines for its studio work.
Slash did, however, confirm that the hope is to "put a new record out" at some point.
Fortus' statement in December about new GNR arriving "faster than you think" might have been the most inflammatory and most abstract of them all.
When do fans *think* Guns N' Roses would have a new album ready? Most would probably say anything is possible.
After Slash and McKagan left the band in 1996 and 1997, respectively, it took over a decade for Rose to release Chinese Democracy. It's probably safe to say that Rose's comfort level with the new songs will determine if and when they get released.
We also have no idea if Rose is going to be touring again with AC/DC, which would surely set back any imminent plans with GNR.
One thing we do know is Slash and McKagan aren't waiting around to get back in the studio with Guns N' Roses.
Slash is in the midst of a world tour with Myles Kennedy and the Conspirators with dates booked through mid-August supporting his latest album, Living the Dream.
McKagan just released a new solo single, "Tenderness." The bassist plans to release his Shooter Jennings-produced solo album later this year and has begun booking live dates to support it.
Photo: Getty Images