Blake Shelton Says He'd Give Up His Spot On Country Radio For Craig Morgan
By Blake Taylor
September 11, 2019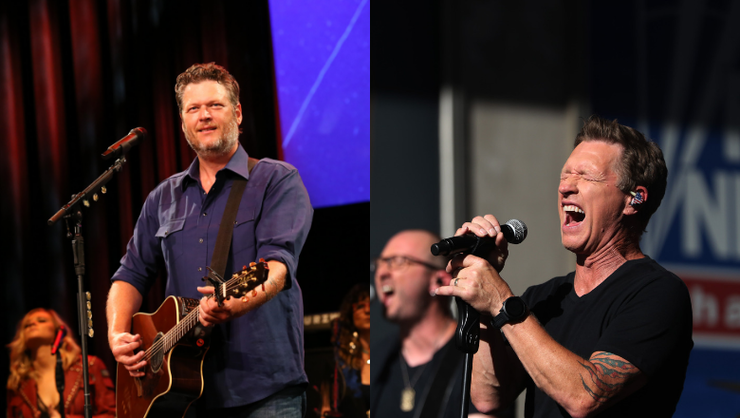 Craig Morgan's latest heartbreaking single, "The Father, My Son, and the Holy Ghost" immediately captured the attention and touched the hearts of many, including fellow country music star, Blake Shelton. The song, a tribute to Morgan's son, Jerry, who died in a tubing accident in 2016, was just released the end of August and Shelton is pushing for it to hit No. 1, offering up his own spot on the charts.
"I would gladly give up my spot on country radio to get this song on.." Shelton shares on Twitter. "Wow Craig Morgan. You blow me away brother. There's nothing easy or fun about writing a song like this but sometimes it's just something you gotta do."
Many people immediately chimed in voicing their support on social media, one suggesting that "The Father, My Son and the Holy Ghost" is the "best song written in decades."
Another fan adds, "This is the most powerful song I have ever heard! The emotions and the pain from a parent over the loss of a child is unbearable. To share that in a song- priceless!"
Since Shelton's initial tweet, he's continued promoting Morgan's single encouraging fans to download the track and request it to their local country radio stations. "Come on everybody this song deserves to be number 1 at least on iTunes," Shelton says.
Shelton's message has been heard and quickly spread by fans. Morgan's single, "The Father, My Son, and the Holy Ghost" now sits at the top of the country music charts, currently at No. 2., approaching a No. 1 ranking.
Until then, if you feel the same was Shelton does, you can download the single here and take a listen to it below.