Blake Shelton, Luke Combs And More Help Get Craig Morgan's Song To No. 1
By Blake Taylor
September 12, 2019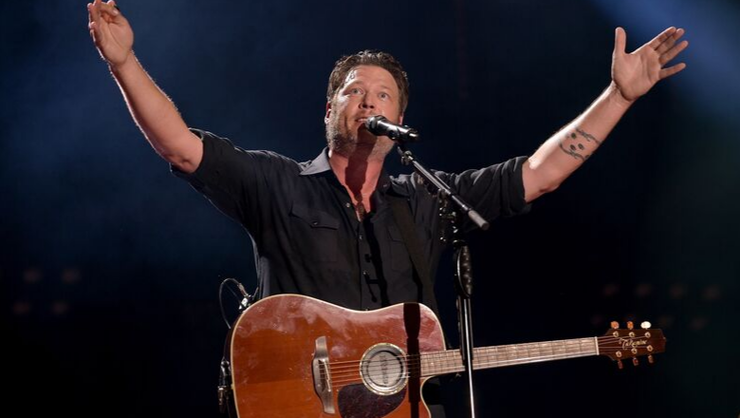 Craig Morgan's "The Father, My Son and the Holy Ghost" is officially a No. 1 on iTunes for all genres!
Over the last few days, there's been a push from a handful of big names to take Morgan's powerful new single to the top of the charts. Fellow country music artist, Blake Shelton, made large effort, sending out over 20 tweets encouraging people to download the song and suggesting that it might be "the best song written in decades."
Country singer Luke Combs and celebrity, Ellen DeGeneres, both also joined in to help get the song to the top of the charts. "I'm with @blakeshelton on this one," Combs writes on Twitter. "@cmorganmusic is one of the best men in the business and this song is so good, it needs to be heard. It's #3 all Genre, go pick it up y'all."
DeGeneres also chimes in re-tweeting one of Shelton's tweets adding, "This is why I love you, @BlakeShelton. Let's get @cmorganmusic to number 1."
Shelton might've initially been aiming for No. 1 in the country genre, but once a song like this is noticed, there's no telling how far it'll go. "The Father, My Son and the Holy Ghost" officially hit No. 1 on all-genre this morning (September 12.)
Morgan's new single is a heart-wrenching track inspired by his son Jerry, who died in a boating accident in 2016. The country singer has previously opened up about how difficult it is to write and perform a song like this, noting his faith is what gets him through.
"As difficult as this song was to write and as difficult as it is to sing, it gives me strength in my faith in God," he shares to social media. "My hope is that it does the same for others."
It's safe to say the song has already, in the short amount of time it's been out, touched the hearts of many, many people all over the country. Take a listen to, "The Father, My Son and the Holy Ghost" below.
Chat About Blake Shelton, Luke Combs And More Help Get Craig Morgan's Song To No. 1