Brett Young's Wife Reveals They Secretly Got Married Months Before Wedding
By Lindsey Smith
September 12, 2019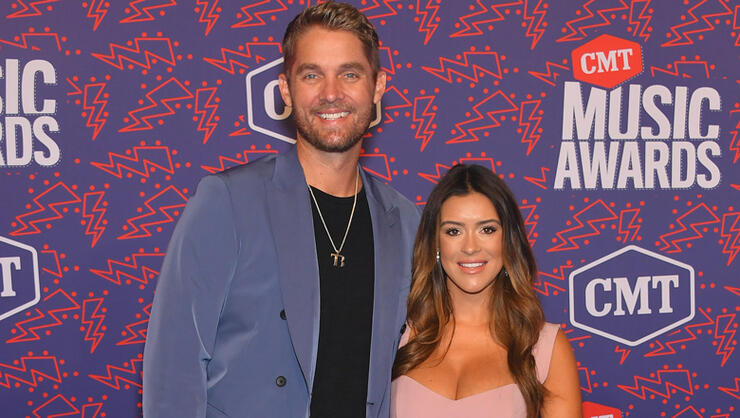 It looks like Brett Young and Taylor Mills Young pulled a fast one on family, friends, and fans. 
The couple publicly got married in November of last year but it turns out they said "I do" three months prior in a secret ceremony in Nashville. 
Taylor revealed the information in a heartfelt Instagram post to celebrate her one year and one month anniversary with the "Ticket To L.A." singer. "8.10.18 was the day I legally married my soulmate," she wrote. "We decided not to tell anyone we were married before our wedding day."
She went on to explain that the country singer was home for one day and the thought occurred to them as they passed the Rhinestone Wedding Chapel on a walk. "We walked from our house down the street to the Rhinestone Wedding Chapel on music row in Nashville and just like that, a sweet little man married us," she wrote.
There was a huge sign (literally and figuratively) that the couple made the right decision to tie the knot in the little chapel near their home. "We left the Rhinestone Wedding Chapel hand in hand and realized that right next door was a poster commemorating Brett's current #1 song, 'Mercy'," she said.
With the caption, she posted a series of photos of the pair holding the marriage license and kissing as well as a couple of adorable videos right after they got married. 
The happy couple recently announced that they are expecting their first child and still are in the process of deciding on the perfect name.