Pink Gives Us A Sneak Peek Of Her Halloween Costume With Son Jameson
By Katrina Nattress
September 12, 2019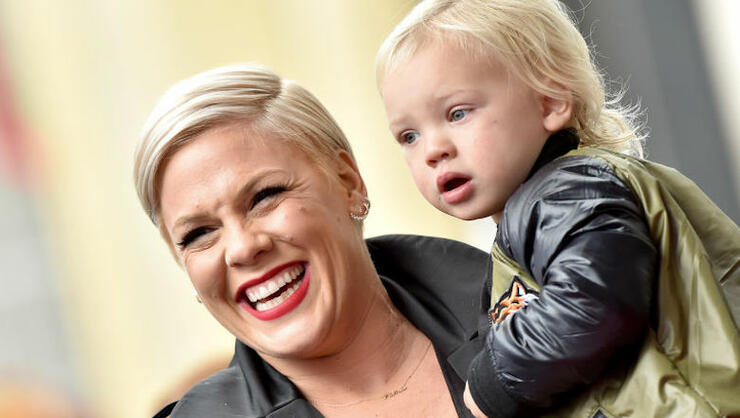 It's never too early to start planning Halloween costumes, especially if you're a super busy superstar like P!nk. On Wednesday (September 11), the singer shared an adorable photo of her 2-year-old son Jameson and herself testing out some Halloween costumes — and it's as adorable as you'd think.
The toddler is dressed as a tiny Spiderman while his momma dons an icy blue Spidey suit. "Jameson and I are trying to decide on Halloween costumes a little early:)" she captioned the post. May we suggest her husband Carey Hart and 8-year-old daughter Willow also channel their Spidey senses and create a Hart family Spider-verse.
Check out P!nk's precious post below.
Though cute, it's surprising for P!nk to share a photo of her son, and even more shocking that she's allowing comments on the post. She and Carey have been under fire this summer from people who think it's appropriate to parent-shame them for allowing their kids to partake in certain activities. In July, the pop star vowed to disable comments on her page.
"Just a friendly reminder to those of you that need it," she captioned a shot Carey in a pool with the middle finger emoji. "There will be no more comments on this page! Hahahaha! looks like you're gonna have to go tell it on the mountain!!!!! Good luck to ya! And to everyone else; I love you forever."
So far the comments on this post have been fairly positive, although there are a lot of followers who've taken it upon themselves to give P!nk unsolicited costume ideas and parenting tips.
Photo: Getty Images
Chat About Pink Gives Us A Sneak Peek Of Her Halloween Costume With Son Jameson