Watch Shawn Mendes & Camila Cabello Prove They Don't 'Kiss Like Fish'
By Paris Close
September 12, 2019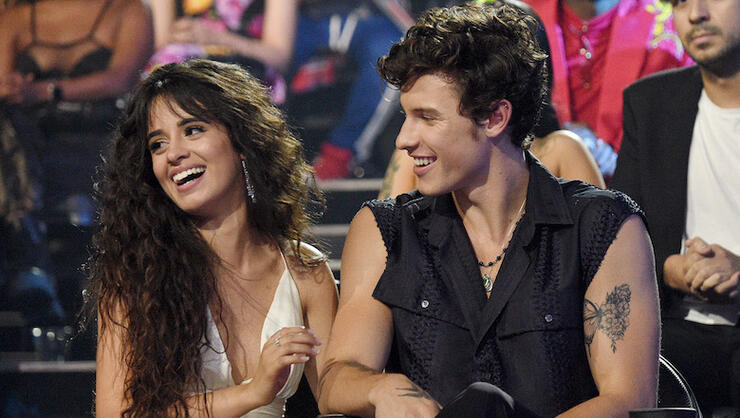 Is this better?!
Ahem, Shawn Mendes and Camila Cabello would like their fans — and literally everyone — to know they are good kissers. The claim, however, remains more or less as conceivable as their rumored relationship despite the singers' attempt to prove fans wrong about their sucky lip-locking skills in a video shared to Instagram.
"We saw on Twitter and stuff you guys saying stuff about the way we were kissing and how it looks weird. Like, we kiss like fish," the "Lost in Japan" crooner says in the clip, to which the former Fifth Harmony member nods and jokes the gossip has "really hurt our feelings."
The couple, however, was not going to let the rumor stand. "We just want to show you how we really kiss," the Canadian singer says, before going in for one of the sloppiest smooches of all time — and let's just say, we feel offended for the fish.
We couldn't decide which was more hilarious: Shawmila's messy make out or the comments section.
Charlie Puth couldn't keep from laughing: "HAHAHAHAHAHAHAHAHAHHHAHAHAHAH."
"Dude stop messing around and MAKE HER GUACAMOLE. "Ur in Mexico for Gods sakes u have everything u need," Ryan Tedder quipped, as Bazzi added, "incredible form."
Some, like Teddy Geiger, thought "this is the cutest s--t I've seen on the internet."
What do you think, do Shawn and Camila kiss better than fish?
Photo: Getty Images