Camila Cabello & Shawn Mendes' Relationship: A Comprehensive Timeline
By Paris Close
August 1, 2019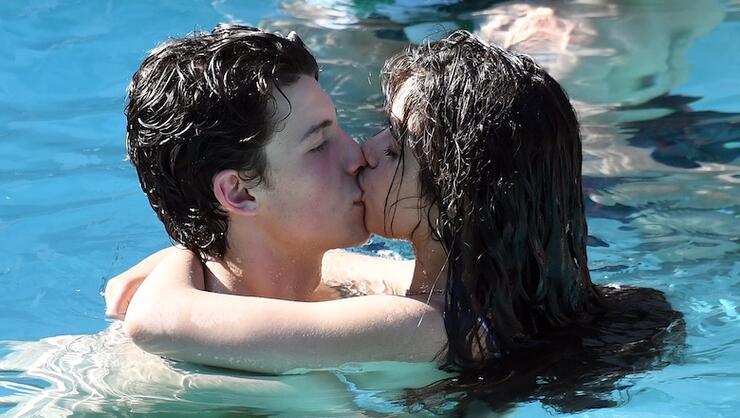 By now you've heard, Shawn Mendes and Camila Cabello are (allegedly) a couple and we've been rightfully freaking out since the singers sealed their rumored romance with a kiss — or two, or three! — after dropping the sexy music video for their summer smash "Señorita."
Clickbaitionship? Maybe, but we'd be fools to overlook all the PDA, cozy dinner dates, and excessive lip-locking they've been teasing us with. So to bring you up to speed, consider this [cracks knuckles] your go-to Shawmila relationship timeline.
September 2014
Camila gives Shawn an adorable pet name: "Shawnyboy." And so the love story begins…
@shawnmendes shawnyboy!!!! gonna miss ya man. you rock but you would rock more if you laughed when i said uteruses before duderuses. JK ILY

— camila (@Camila_Cabello) September 11, 2014
August 2015
Shawn and Camila hit up Republic Records' 2015 VMA after-party together.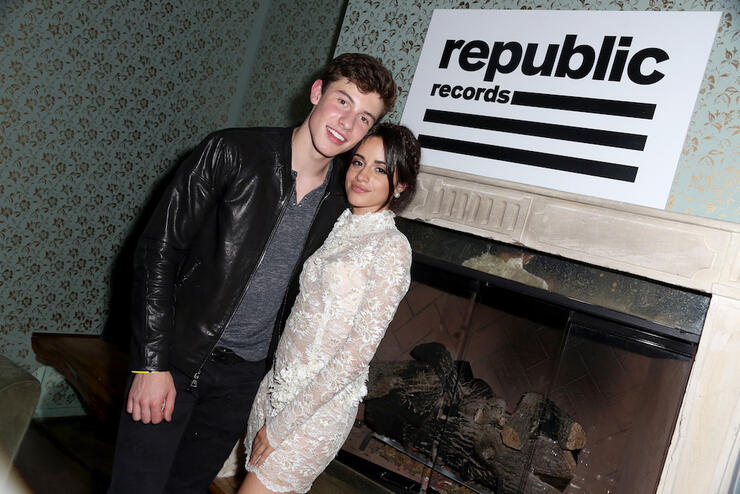 September 2015
After hanging out at the iHeartRadio Music Festival in Vegas, E! News exclusively reports Shawn and Camila are a new couple. However, when it was later insinuated the pair would make a cute couple, the Canadian crooner quipped: "We can't do that! I mean Spanish and Canadian don't really mix."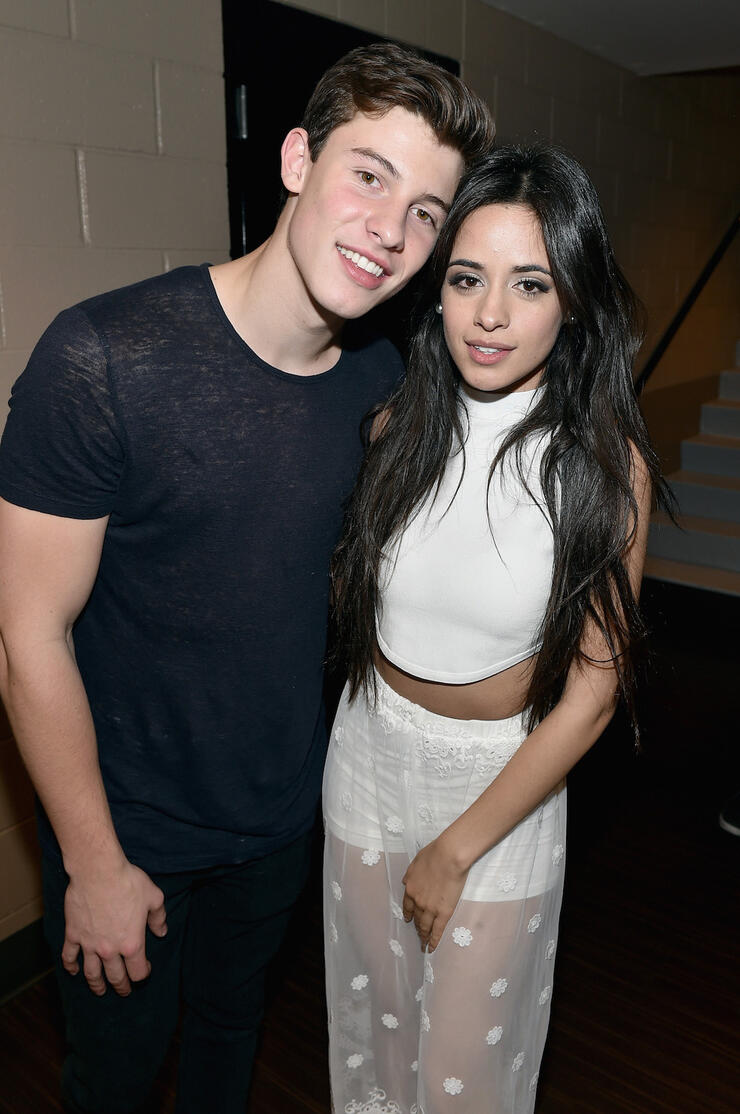 November 2015
Shawn and Camila get close(r) in the music video for their intimate breakout hit "I Know What You Did Last Summer." It became a top 20 hit on the US Billboard Hot 100 and the Canadian Hot 100. And from there, "Shawmila" was born.
November 23: It wasn't long after the team-up dropped that relationship rumors started swirling, so James Corden grilled the pressing question on his show. When asked if they'd ever kissed, Shawn jokingly replied: "Every time I try to make a move, she just swerves me off."
May 2017
Five months after Camila left Fifth Harmony to pursue a solo music career, Shawn was one of her earliest supporters to praise her debut single, "Crying in the Club."
"Speechless.. goosebumps all over. You're incredible," he tweeted, to which Camila responded, "i love u SO much and i miss u even more than I love u" even though she later referred to him as her "friend." (Remember the use of the "L" word.)
.@ShawnMendes i love u SO much and i miss u even more than I love u thank u for being such an amazing friend 💞💞💞👫

— camila (@Camila_Cabello) May 20, 2017
February 2019
Camila, once again, professes her "love" for Shawn in an Instagram post of the duo at the 2019 Grammys, where both artists were nominated for several awards.
June 2019
Two very significant things happen: Shawmila break the internet with the release of their steamy music video for "Señorita" on June 21 — and then Camila calls it quits with her boyfriend Matthew Hussey less than a week later. (Suspect much?)
Unfortunately, the split taxed Camila with the responsibility of telling her fans to stop poking fun at her ex on social media. Then, after debuting their team-up, Cabello proceeded to express her love for her music partner (again) in an interview with CLASH, saying: "We've been in each other's lives for like four or five years. … We're always going to love each other."
June 26: It was alleged Mendes' mom, Karen Rayment, seemingly confirmed her son was dating Camila in a comment left on an Instagram post alluding to the fact, from an account that supposedly belonged to her. However, the claim was later proven untrue.
July 2019
Camila moved on very fast, but Shawmila moved even faster — because A LOT happened.
July 4: Before hitting up Nobu's Fourth of July bash, the pair were seen getting "very cozy" with each other in West Hollywood as Camila apparently walked hand-in-hand with Shawn to the front entrance of his place — where they apparently kissed! Then at Nobu, partygoers noticed the duo "sitting with each other, facing each other and look very intimate."
July 5: Camila praises Shawn on Instagram while attending his Los Angeles concert at the Staples Center. "[Shawn] you couldn't be more amazing. Wow," she captioned a video she took from the stands, along with a heart emoji.
July 13: Shawmila were enjoying a meal at a San Francisco restaurant, where another patron noticed them and recorded the pair going in for a kiss. In the video clip, Shawn turns toward the "Havana" singer and leans in for the smooch before pushing her hair back and wrapping his arm around her.
July 27: For whatever reason, Shawn walks offstage at an event after a fan asked what inspired him to write "Señorita," to which they properly flipped their lid.
He later apologized — but not really — in a since-deleted tweet, explaining his exit was meant to be "lighthearted" and "funny." Okay…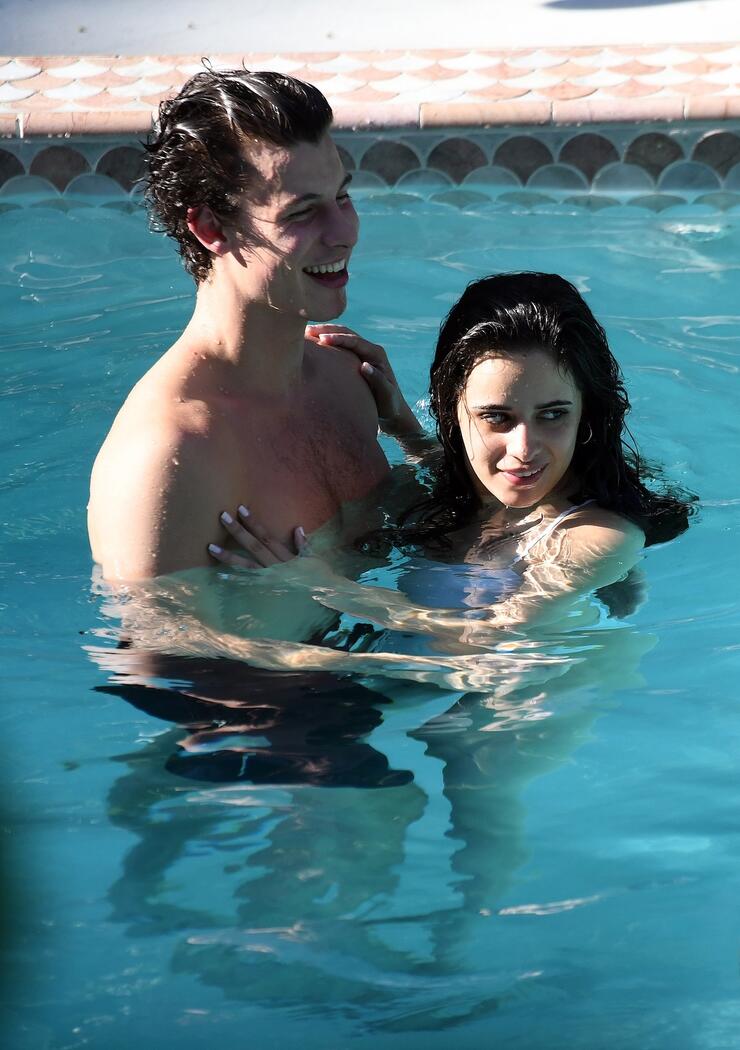 July 30: Shawn and Camila are pictured kissing and getting hot and heavy out in public while enjoying the waters of Miami Beach. Among the series of clips recording the pair's flirty-, fun-filled day, Camila can be seen kissing Shawn's chest (!!!)
After the two were spotted making out in Miami, an insider told ET Online the alleged lovebirds are committed to working on a new relationship. "Shawn and Camila originally were just enjoying spending time together and having a summer fling," the source told the outlet.
"Camila had just got out of a relationship and Shawn was in the middle of a massive tour," the insider continued, insisting they "have really fallen for one another" since then.
Photo: Getty Images/ MEGA