Halsey Announces New Album 'Manic,' New Song 'Graveyard': Listen Now
By Paris Close
September 13, 2019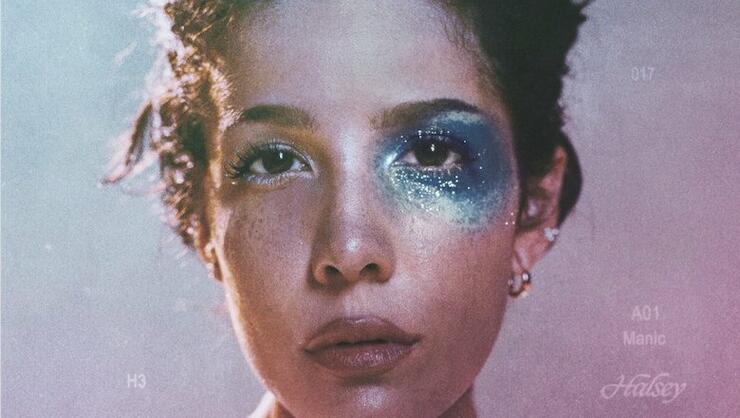 Halsey just announced her new album — and an exciting new single.
After years of anticipation, the singer formally revealed last night (September 12) that her upcoming third studio project will be called Manic. Halsey broke the news herself on social media, along with the artwork for her long-awaited LP and topped the occasion off with the release of a dark track called "Graveyard."
"GRAVEYARD is out now. my 3rd album "Manic" is available for preorder now. it's nice to meet you," the songbird captions the post on Instagram with the cover design, which shows Halsey sporting black hair with rainbow highlights and shimmering blue eye makeup in front of a dreamy backdrop. What's more incredible than the art itself is the process by which the recording artist recreated the illustration in a seven-hour-long live video on YouTube to celebrate her new track. (Watch the time-lapse here.)
"They say I may be making a mistake/ I would've followed all the way, no matter how far," the musician croons obsessively in the chorus. "I know when you go down all your darkest roads/ I would've followed all the way to the graveyard."
Manic, expected to arrive on January 17, 2020, will follow hopeless fountain kingdom (2017) and BADLANDS (2015). "Graveyard" is the latest we've heard from Halsey's latest full-length since the arrival of her angsty anthem "Nightmare" back in May.
Check out the full cover art and listen to "Graveyard" below.