Ringo Starr Reveals Emotional Beatles Moment On Upcoming 20th Solo Album
By Andrew Magnotta @AndrewMagnotta
September 13, 2019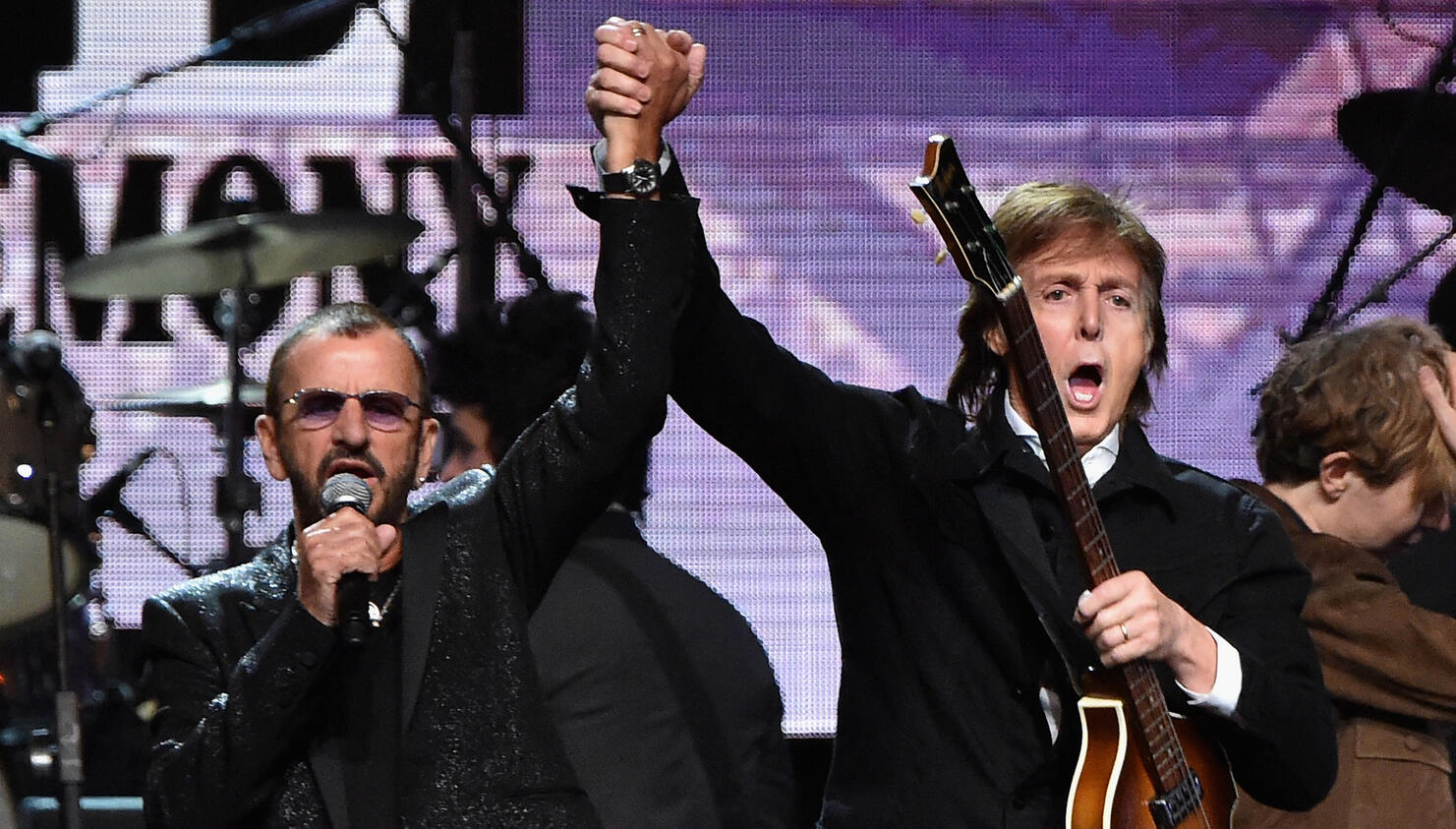 Ringo Starr has always appreciated a good collaboration, in fact his All Starr Band was founded on the principal of bringing great musicians together and letting the music happen from there.
So on the Beatles drummer's upcoming 20th studio album, What's My Name, no one should be surprised that he brought Paul McCartney into the fray.
But rather than reprise their Beatles days by writing a new song together, the pair did something far more special: they completed and old, unfinished song by the late-John Lennon.
Called "Growing Old Along With Me," the prescience of Lennon's song to the septuagenarians Starr and McCartney is multi-faceted.
In a news release, Starr explains that the song was brought to his attention by producer Jack Douglas, who also recorded Lennon and Yoko Ono's 1980 album, Double Fantasy.
"Jack asked if I ever heard the 'Bermuda Tapes,' John's demos from that time," Starr said. "And I had never heard all this."
Lennon originally wrote the track as a tribute to Ono. And Starr says it was emotional, working on one of his former band mate's songs. McCartney played bass and added some vocals of his own.
"I sang it the best that I could," Starr added. "I do well up when I think of John this deeply. And I've done my best. We've done our best."
But there were four Beatles, not three, and with the help of some creative arranging from Douglas, they included George Harrison as well.
"So, John's on it, in a way," Starr said. "I'm on it and Paul's on it. It's not a publicity stunt. This is just what I wanted. And the strings that Jack arranged for this track, if you really listen, they do one line from [Harrison's] 'Here Comes the Sun.' So in a way, it's the four of us."
What's My Name was recorded at Starr's home studio. It also includes collaborations with Joe Walsh, Steve Lukather, Men At Work's Colin Hay, Mr. Mister's Richard Page, Warren Ham and Edgar Winter.
The album is due out October 25.
Photo: Getty Images