Beyonce Takes Fans BTS Of The Making Of Her Lion King-Inspired Album: Watch
By Lauren Crawford
September 16, 2019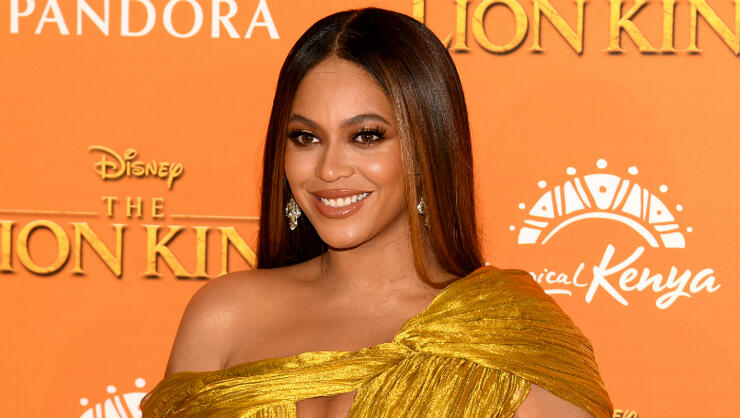 Well, she's done it again! Beyoncé surprised fans with another documentary and it drops TODAY (September 16)!
On Sunday (September 15), Queen Bey released the trailer for Beyoncé Presents: Making the Gift, which gives fans a behind-the-scenes look at the making of her album The Lion King: The Gift.
"Viewers will be taken through the creative process as Beyoncé carefully curates the album, creating new music and collaborating with exceptionally talented artists and producers, while seeking inspiration from deeply rooted African influences," the synopsis reads. "This creativity is informed by her travels throughout the continent, from the tranquility of the pyramids of Egypt to the bustling and joyous atmospheres of Nigeria and South Africa. The narrative, steeped in love and appreciation, highlights the beauty of the people and the vibrant sounds of a pulsating continent."
The documentary will include never-before-seen footage and interviews about each track on the album with those who are featured on the project, including Bey's seven-year-old daughter Blue Ivy. As fans know, Bey released her Lion King-inspired album, which she called it "a love letter to Africa," in July.
"I wanted to make sure we found the best talent from Africa, and not just use some of the sounds and did my interpretation of it. I wanted it to be authentic to what is beautiful about the music in Africa," the 37-year-old singer told ABC News in an interview ahead of the album's release. She added, "A lot of the drums, the chants... all of these incredible new sounds mixed with some of the producers from America. We've kind of created our own genre and I feel like the soundtrack becomes visual in your mind, it's a soundscape. It's more than just the music because each song tells the story of the film."
Bey called on some of the biggest and most respected names in music to lend their voices to the album, including Kendrick Lamar, Childish Gambino, 070 Shake, Tierra Whack, Pharrell, her husband, Jay-Z, and more.
Beyoncé Presents: Making The Gift will premiere on Monday (September 16) on ABC at 10 p.m. ET.
Photo: Getty Images