Megadeth's Dave Mustaine Has Good News About His Cancer Fight
By Andrew Magnotta @AndrewMagnotta
September 17, 2019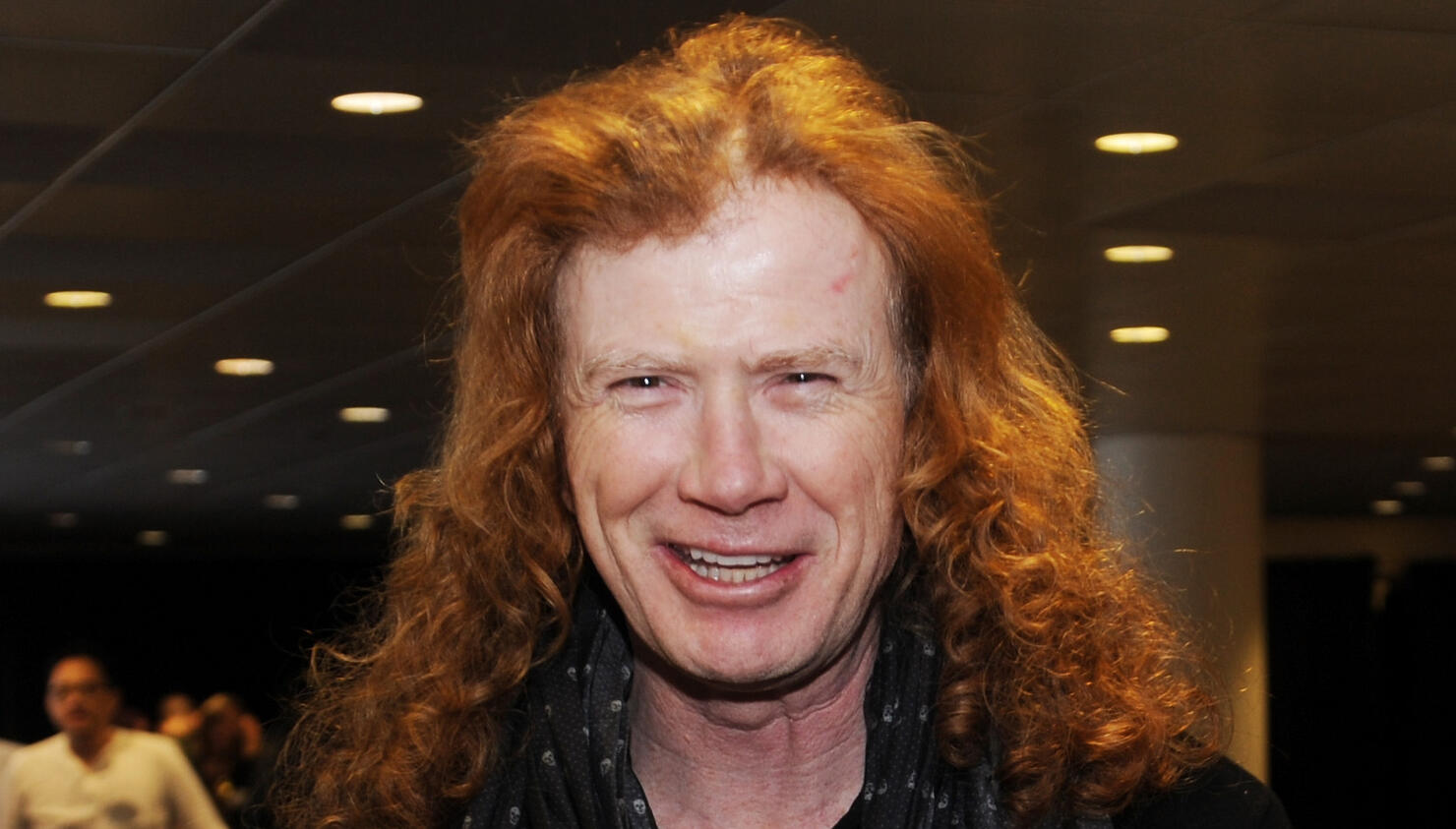 Megadeth front man Dave Mustaine has issued an encouraging update on his health and his ongoing fight against throat cancer.
Mustaine revealed his cancer diagnosis in mid-June, announcing that it was treatable but that Megadeth would not be touring for the remainder of the year while he dealt with the disease.
With Megadeth's inaugural Megacruise setting sail next month from the West Coast, the legendary guitarist and front man reported Tuesday afternoon that he and his doctors are encouraged about how his body has responded to treatment over the past few months.
I'm almost though the last round of treatment and my doctors are feeling very positive regarding my progress. I want to thank all of you for the support and well wishes these last few months. I can't express enough gratitude as it has made this hard road easier knowing you are in my corner fighting with me!
Over the next few weeks my condition will be evaluated, and I will keep you posted on my progress as we get closer to the sailing date of the first Megacruise! We can't wait to see you, and I know all of the other wonderful artists feel the same way. Let's make this event one for the record books. Less than 30 days till we are Thrashing through the Pacific!
The Megacruise will be out in the Pacific from October 13 - 18, making stops in Los Angeles, San Diego and Ensenada, Mexico.
Artists performing include Anthrax, Testament, Suicidal Tendencies, Death Angel and others. In his initial statement announcing his diagnosis, Mustaine assured fans that members of Megadeth would still be involved in the cruise "in some form."
It seems unlikely that fans will get a full Megadeth concert on the cruise, but one gets the feeling that Mustaine is hoping to attend, as long as he's cleared to travel by his doctors.
Megadeth has been hard at work this summer on its next album, working in a studio at Mustaine's Nashville, Tennessee, property.
It's unclear if the front man has been able to sing during his treatment, but his band mates have confirmed that the heavy metal legend has continued to write music and play guitar.
Photo: Getty Images