Ozzy Osbourne's New Album Is Complete
By Andrew Magnotta @AndrewMagnotta
September 17, 2019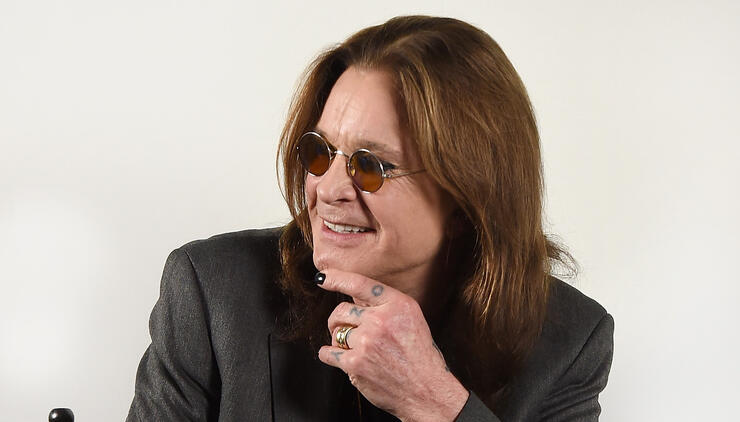 Ozzy Osbourne, who as recently as a few years ago was unsure whether he would record a new album, says his 12th studio album is finished.
A gauntlet of health issues have forced the Prince of Darkness to take a break from his 'No More Tours 2' farewell, but Ozzy and his collaborators have been keeping busy.
"The album was all finished in four weeks," Ozzy told The Sun. "I said to Sharon [Osbourne] that I didn't feel like I'd made an album because we haven't ended up screaming at each other."
The former Black Sabbath front man and Rock and Roll Hall of Famer says the project grew out of his recent collaboration with rapper/singer Post Malone.
"I'd never even heard of this kid," Ozzy said of the collaboration. "He wanted me to sing on his song 'Take What You Want,' so I did, and then one thing led to another. I started recording a new album with Post Malone's producer, Andrew Watt. It's only nine tracks, but it was a catalyst to get me to where I am today."
Ozzy said he was singing better than ever before a series of maladies caused him to start postponing tour dates last October.
He revealed earlier this summer that he had started working on new music this year during his recovery. The project helped him take his mind off his rehabilitation from spinal surgery.
Ozzy's last studio album, Scream, was released in 2010.
Get all of Ozzy's rescheduled tour dates here.
Photo: Getty Images