Pittsburgh Doctor Claims Antonio Brown Farted In His Face, Owes Him $11,500
By Bill Galluccio
September 17, 2019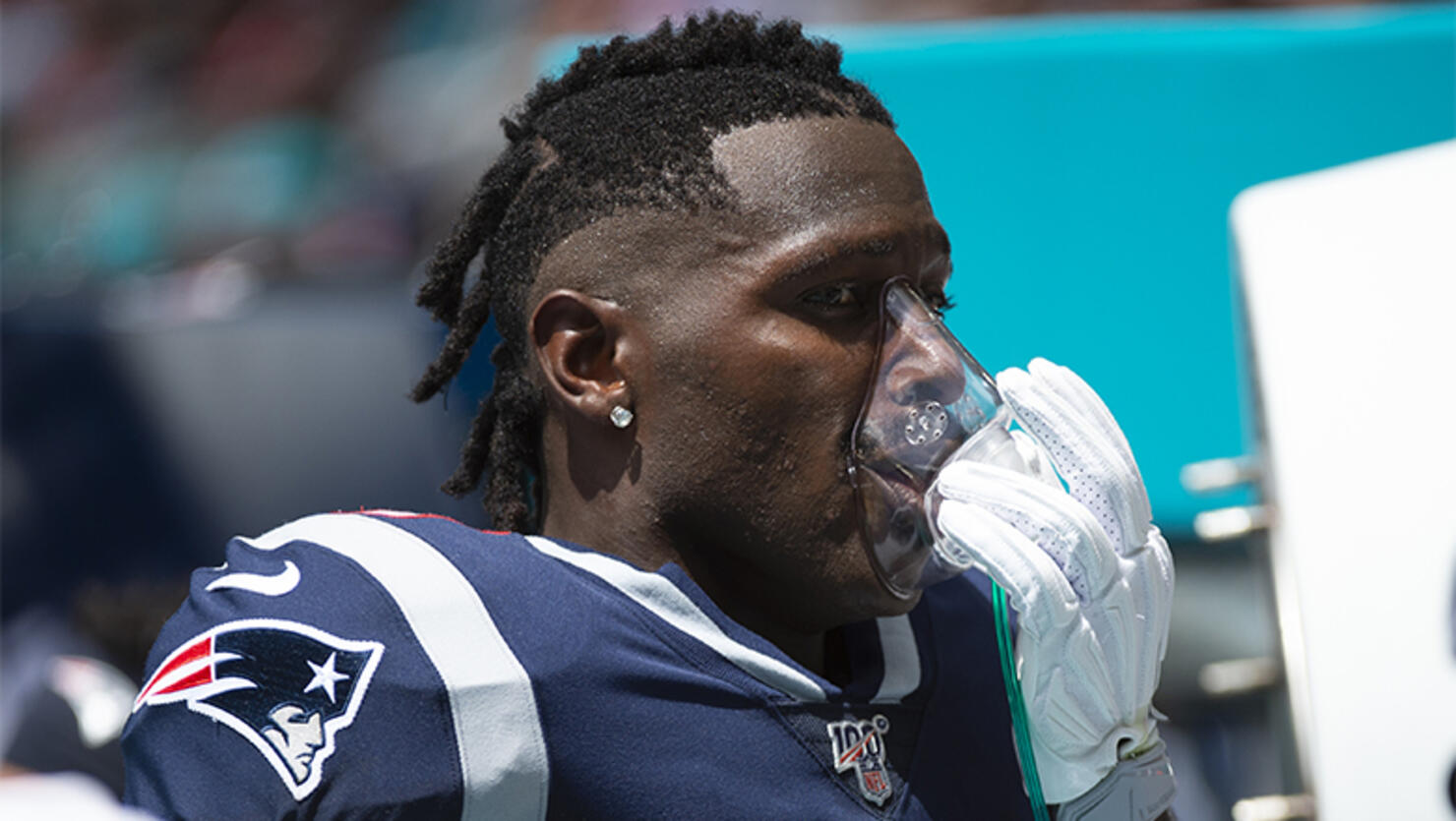 A Pittsburgh doctor claims that Antonio Brown owes him $11,500 in unpaid fees in another lawsuit against the embattled wide receiver. Dr. Victor Prisk says that he went against his better judgment when he took Brown on as a client after their first meeting. Brown was three hours late and treated the whole thing as a joke, farting in Prisk's face while he was testing Brown's body fat.
TMZ obtained video of the incident, which was taken by one of Brown's friends. In the video, Brown can be heard passing gas, then laughing about it, telling his friend: "I had a lot of fiber, bro."
"It seemed just childish to me," Prisk told Sports Illustrated. "I'm a doctor, and this man is farting in my face."
After the visit, Prisk agreed to work for Brown, serving as an on-call "wellness coach" for $500 an hour. He created a diet and a supplement program for Brown but never got paid. Every time he brought up the payments, Brown suggested the two go into business together to settle their debt.
"In his very first meeting with me, he said, 'I want to get you on salary, I want you on my team,'" Prisk says. "Then he's like, 'We need to build this downtown. POW 2!' I'm like, O.K., that's cool. Found a building, had somebody put together a sales agreement for the building. Don't hear anything back. Then he says, 'I'm going to connect you with a treadmill company I work with. We're gonna get you a couple treadmills for your gym.' AB stops talking to that guy, and then I'm told they're not giving me a treadmill."
After getting ghosted by Brown, Prisk filed a lawsuit seeking the money he is owed.
Prisk's lawsuit is the latest drama surrounding Brown. His former trainer, Britney Taylor, accused him of rape in a civil suit, while Sports Illustrated documented the claim of an artist who accused him of sexual misconduct while she was working at his home.
Photo: Getty Images