Antonio Brown Accused Of Raping His Former Trainer
By Lauren Crawford
September 11, 2019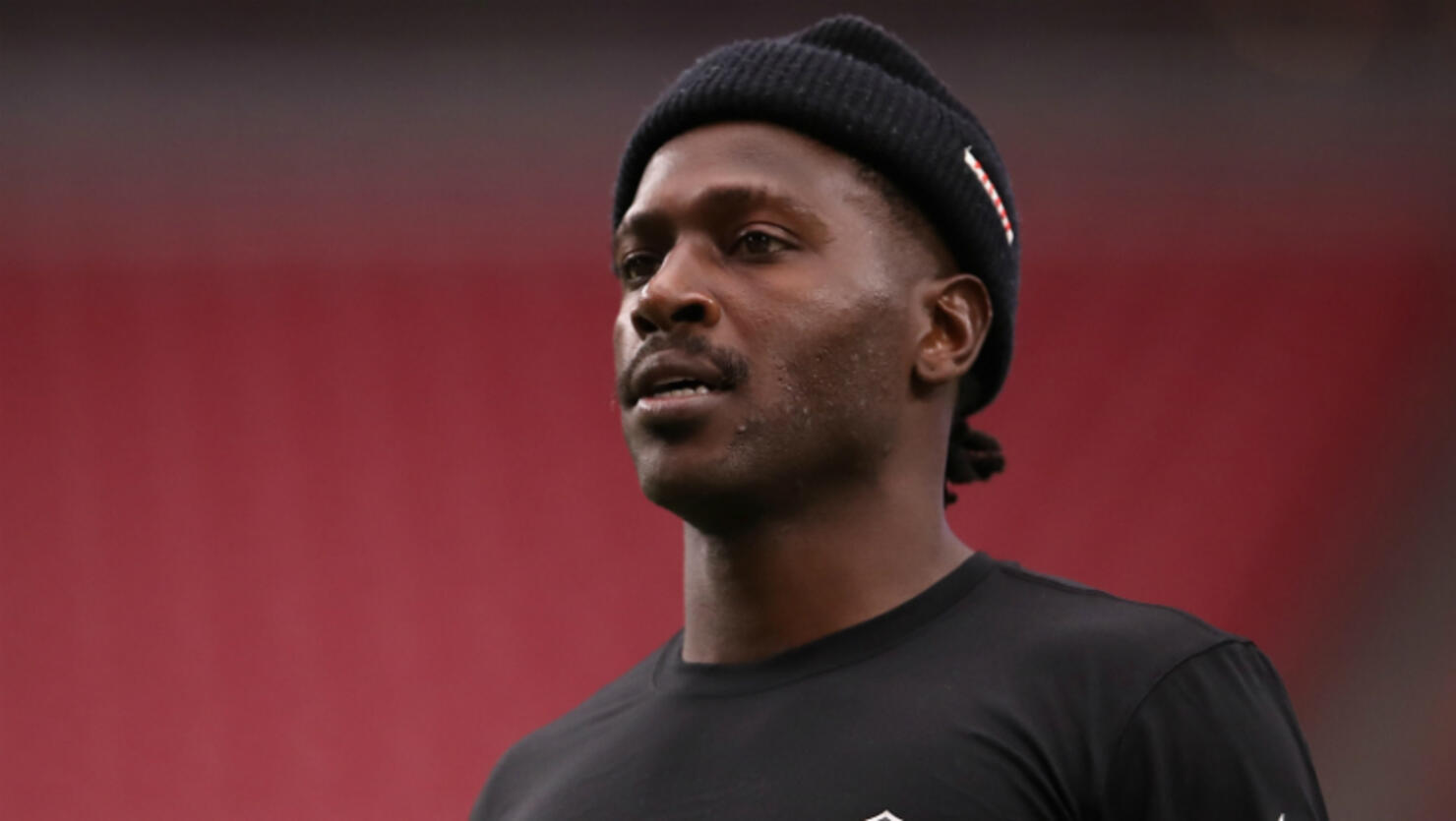 Antonio Brown has been accused of raping his former trainer.
According to a federal lawsuit filed Tuesday (September 10) and obtained by The New York Times, the New England Patriots wide receiver is accused of sexually assaulting a woman named Britney Taylor in three separate incidents, two in June 2017 and another in May 2018.
Taylor, a gymnast whom Brown met while they were attending Central Michigan together and whom he later hired as a trainer, alleges that Brown sexually assaulted her twice during trainer sessions in June 2017. The first time, Brown allegedly exposed himself and kissed her without permission, according to the suit. Later that month, the second incident allegedly occurred while they were "streaming religious programming on a tablet at his South Florida home, Brown started masturbating behind Taylor and ejaculated on her back."
The lawsuit additionally includes images of profane messages that Taylor claims Brown sent to her about the incident. In a number of the alleged text messages, Brown gloats over the incidents and even called Taylor a "failed gymnast." The texts also show an alleged apology from Brown sent to Taylor after she ended their work relationship. However, several months later, Taylor claims she was "swayed by his assurance that he would cease any sexual advances." Then, on May 20, 2018, Brown allegedly forced her onto a bed, pushed her face into a mattress and "forcibly" raped her.
In response to the lawsuit, Brown's attorney Darren Heitner released a statement denying "each and every allegation."
"[Mr. Brown] will pursue all legal remedies to not only clear his name but to also protect other professional athletes against false accusations," Heitner said. He additionally claimed that Taylor's lawsuit was motivated by money, that Taylor and Brown had a "consensual personal relationship" and "any sexual interaction with Mr. Brown was entirely consensual."
According to the lawsuit, Taylor told at least three people about the incidents: her mother, Brown's chef and a member of her church, who advised her to come forward. "As a rape victim of Antonio Brown, deciding to speak out has been an incredibly difficult decision," Taylor, 28, said in a statement released by her lawyer. "I have found strength in my faith, my family, and from the accounts of other survivors of sexual assault."
News of the lawsuit broke hours after it was announced that Brown was signed by the New England Patriots to a one-year contract worth up to $15 million, with a $9 million signing bonus, after being released by the Oakland Raiders.
"We take these allegations very seriously," the Patriots' statement said of the lawsuit against Brown. "Under no circumstance does this organization condone sexual violence or assault. The league has informed us that they will be investigating. We will have no further comment while that investigation takes place."
Photo: Getty Images