Tool Just Beat Twenty One Pilots' Rock Chart Record
By Katrina Nattress
September 17, 2019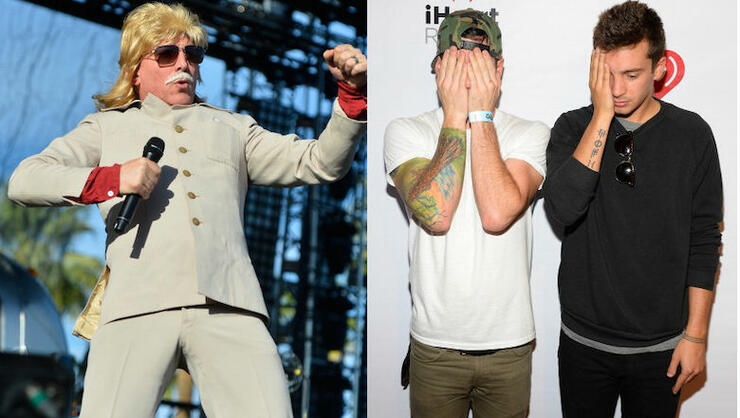 Tool fans have been waiting to hear new music for 13 years, and when the band finally released Fear Inoculum late last month their hungry fans ate it up. The album did the unspeakable when it ousted Taylor Swift's Lover as the No. 1 album in the country its first week of release — marking the biggest rock album debut in a year.
Now, it's surpassed another well-loved name and broke a rock chart record in the process. All 10 songs off Fear Inoculum are currently on Billboard's Hot Rock Song chart, with six of them breaking the Top 10. This feat sets the record for the most tracks from a single artist to hold a Top 10 position on the chart, de-throning Twenty One Pilots who previously held the record.
When the duo released Trench last year, five of its songs hit the Top 10 during release week: "Jumpsuit" at No. 6, "My Blood" at No. 7, "Nico and the Niners" at No. 8, "Morph" at No. 9 and "Chlorine" at No. 10. Tool's current Top 10 songs on the rock chart are as follows: "Fear Inoculum" at No. 3, "Pneuma" at No. 4, "Invincible" at No. 5, "7empest" at No. 6, "Descending" at No. 7 and "litanie Contre La Peur" at No. 10. 
For some bands, taking 13 years between albums could be professional suicide, but not for these guys — talk about devoted fans. Tool hits the road next month in support of the new album. Check out a full list of tour dates here.
Photo: Getty Images
Chat About Tool Just Beat Twenty One Pilots' Rock Chart Record