Haunted Store Captures Angry Ghost In New Videos
By Dave Basner
July 16, 2020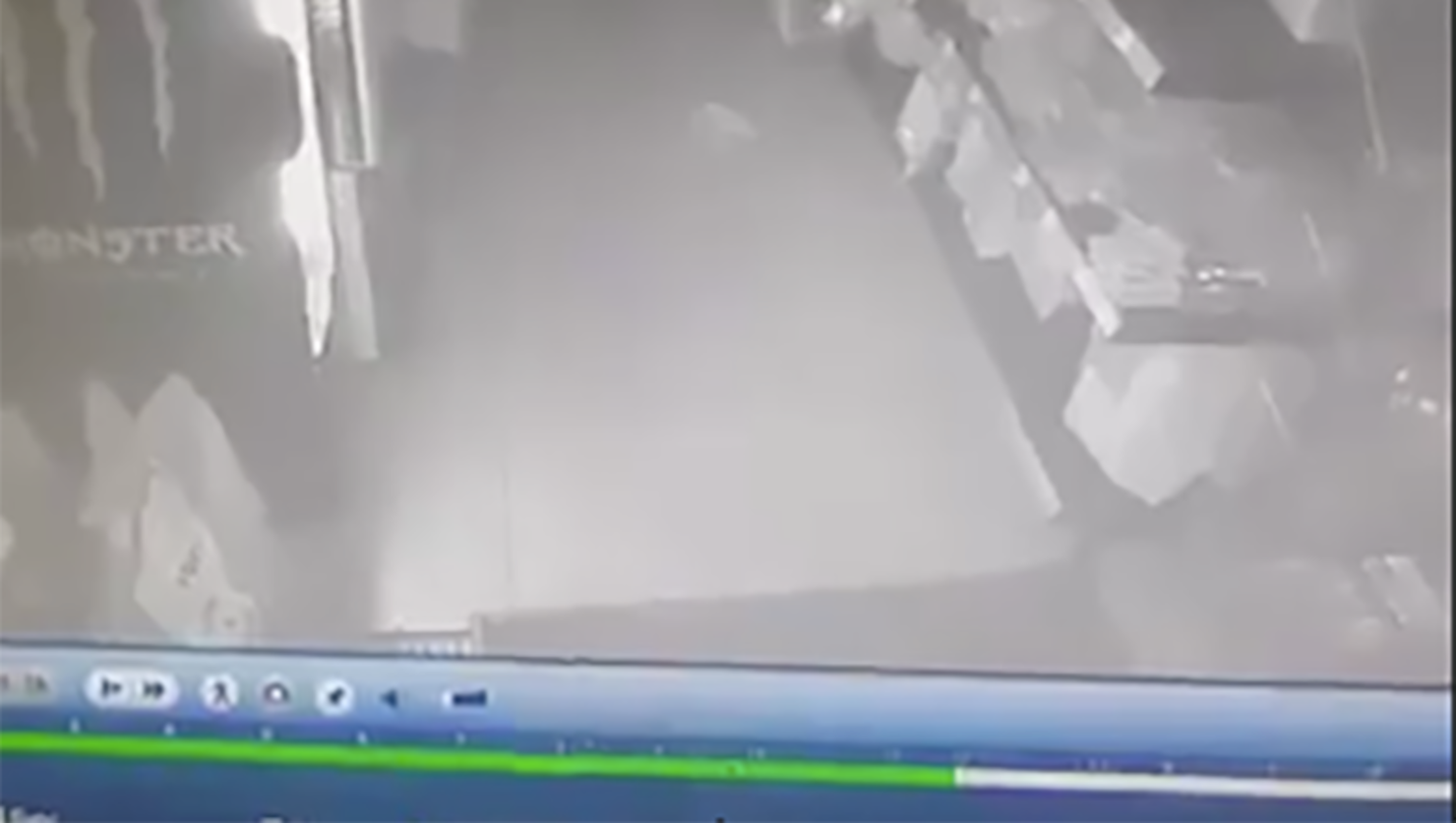 It's no surprise to hear stories about ghosts haunting old hospitals, isolated graveyards or abandoned mental institutions, but lately they seem to be hanging out in schools, hotels and even Disneyland. Now, they're apparently haunting stores. That's what one shop owner in Cork, Ireland is claiming after releasing a video of "paranormal activity" recorded on the security cameras at his store. In it, a package of rice cakes mysteriously flies off a shelf and a full fruit basket drops to the ground, even though no one was in the shop at the time. The store's owner, Tom O'Flynn, uploaded the footage and explained to a radio station, "I would have been very skeptical with things like this but I looked at all angles and I'm at a loss with this."
He uploaded footage from other cameras to show that no one could've pushed the items.
O'Flynn explained the background too, saying, "I started Wednesday morning and saw biscuits on the ground and thought nothing of it. Then went around and saw a large fruit bowl on the ground so we checked CCTV and it looks as though it was pushed off. This was at 12:30 at night and both incidents happened about 10 minutes part. The bowl was full of bananas oranges and apples and it got pulled over and there was no one around. Jesus when I saw it my heart kind of pounded I didn't know what to make of it, I looked at all angles and couldn't get my head around it."
Making things even creepier is that the store is located between two funeral homes.
Photo: IrishMirror/Tom O'Flynn