Lil Nas X's Abs Stole The Show At iHeartRadio Music Festival
By Peyton Blakemore
September 21, 2019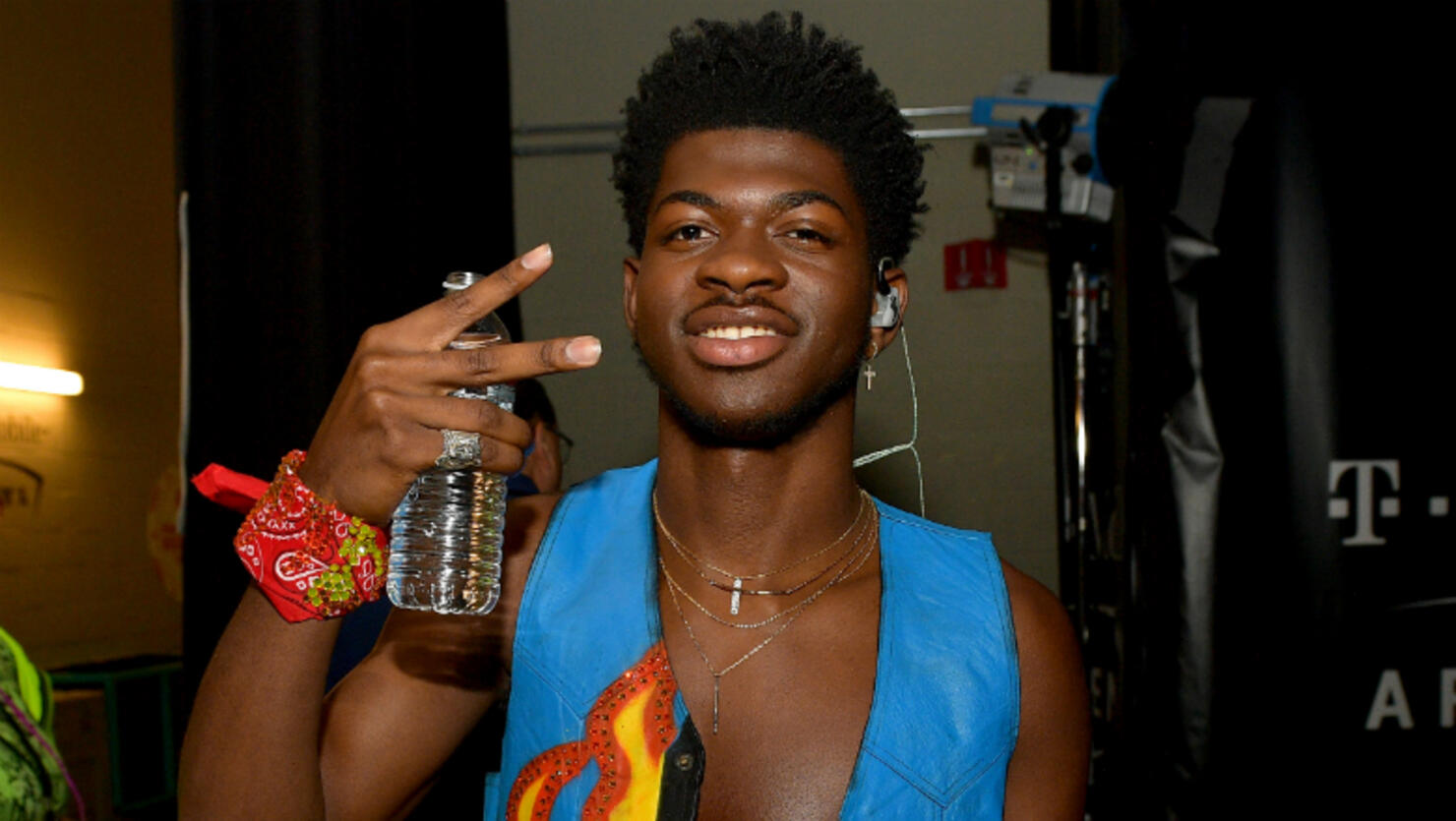 Lil Nas X brought "Old Town Road" and his killer abs to iHeartRadio Music Festival in Las Vegas on Friday (September 20).
The country-trap rapper hit the stage in a headline-making outfit, wearing a flame-filled blue, leather vest and pants set, along with matching shoes, that put his rock hard six-pack on full display. While his abs were the definite show-stopper, Lil Nas X's performance was also unforgettable.
The 20-year-old rapper gifted fans at T-Mobile Arena not one, not two, but three of his chart-topping hits as part of his two-part T-Mobile Magenta Moment. He kicked things off with his latest single, "Panini," before pausing his set and later returning to perform "Rodeo" and his hit record, "Old Town Road."
As fans know, back in July, Lil Nas X rode his horse right into history with the debatable song of the year when the track secured its 17th week on the Hot 100 chart, breaking the record first set by Mariah Carey and Boyz II Men's "One Sweet Day." The Billboard record was also previously held by Luis Fonsi, Daddy Yankee and Justin Bieber's "Despacito (Remix)," which tied with "One Sweet Day" for the #1 spot back in 2017.
If you missed any part of the weekend, we've got you covered. Fans can re-live all of the epic performances and collaborations by tuning in to a televised special on The CW Network at 8pm ET/PT. And leading up to the official television special, The CW will also air an hour-long Best Of Special on Sunday, September 29th at 8 p.m. ET/PT taking a look back on all of the most iconic moments from the festival in its nine year history.
Photo: Getty Images