Dixie Chicks' New Album, Arena Tour Coming In 2020
By Regina Star
September 21, 2019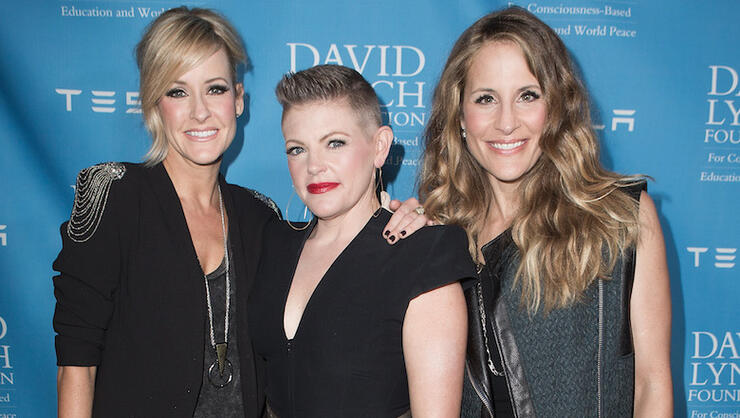 The Dixie Chicks are marking their new album with an arena tour in 2020.
Lead vocalist Natalie Maines broke the news on the Spiritualgasm podcast interview on Thursday (September 19), revealing the band's new record, their first in over a decade after 2006's Taking the Long Way, was originally intended to be a covers project to complete their seven-album contract with Sony. However, Maines explained that, somewhere down the line, the concept took a turn for something more original and personal.
As Maines revealed, the group's upcoming product was loosely inspired by her ongoing divorce from actor Adrian Pasdar. "I had a lot to say," Maines told hosts Sterling Jones and Arielle Kebbel. "Songwriting is really hard for me, and I think for many years, I didn't want to analyze my life or my relationship. I was just in it and dedicated and devoted, and if I had started writing songs about it … I don't want to say I was in a 'survival mode,' but I was just not ready to open up like that."
"Our last album was the most personal and autobiographical we'd ever been," she added, "and then this one is, like, 10 times that."
The group's fifth studio album, tentatively called Gaslighter, features production by Jack Antonoff (whose producer credits also appear on Taylor Swift's Lover) and is slated to release in 2020.
Before closing the interview, Maines teased a possible 2020 Dixie Chicks arena tour after revealing the group had just received their "routing" for the jaunt.
Photo: Getty Images