Fletcher Brings Breakthrough Hit 'Undrunk' To The iHeartRadio Daytime Stage
By Blake Taylor
September 22, 2019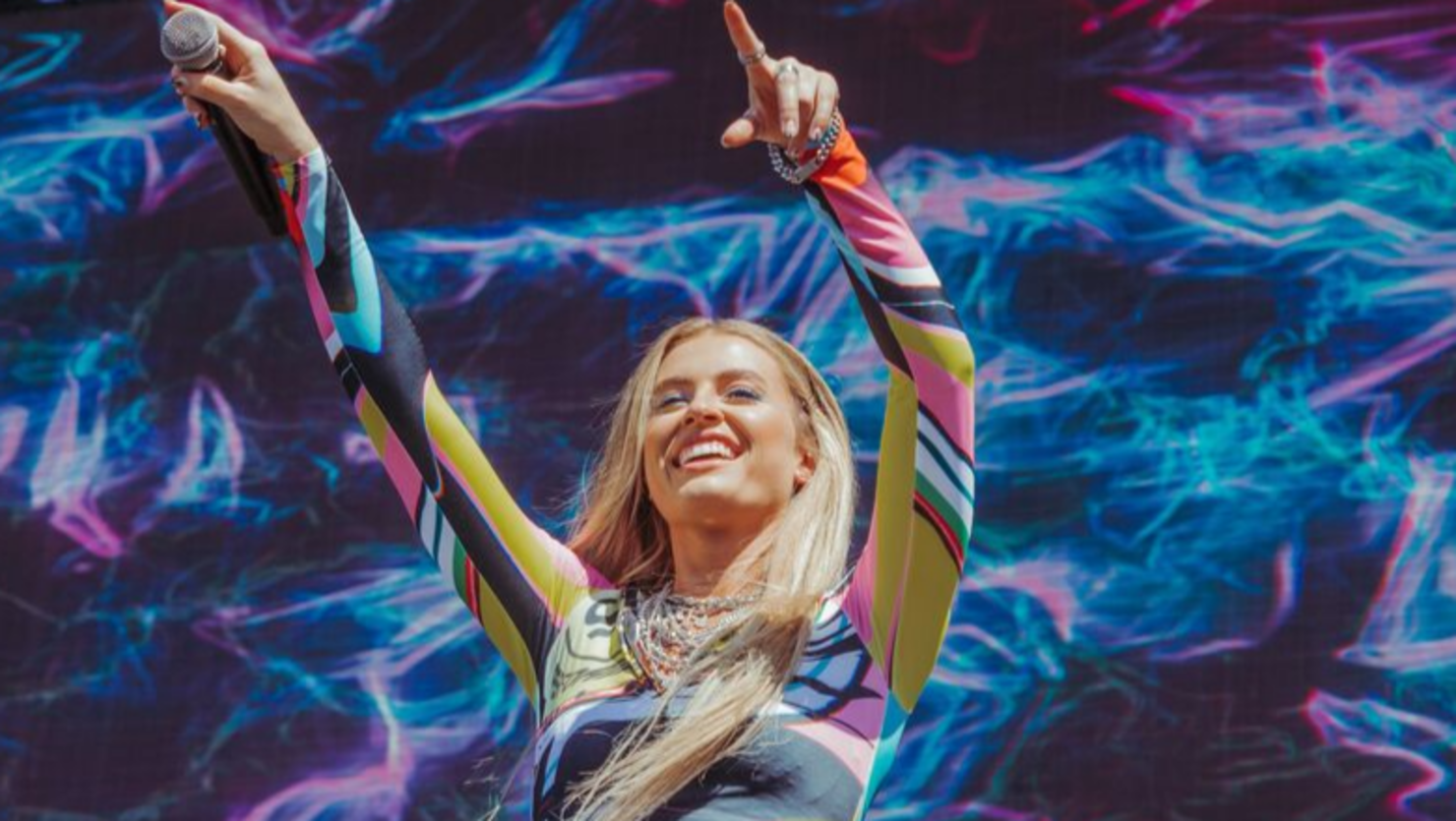 Fletcher took the stage during the 2019 Daytime Stage at the iHeartRadio Music Festival on Saturday (September 21) in Las Vegas. The singer brought the heat performing the five songs off her recent EP, You Ruined New York City For Me.
To kick off the set, she sang her brutally honest song, "If You're Gonna Lie," inspired by a cheating ex-lover followed up by "About You." Before diving into the second song Fletcher says to the crowd, "I have a question for you guys, do any of you here have an ex that you absolutely hate? Can I see a show of hands?" Immediately hands all over the crowd shot up. "Me too," she says in agreement, adding, "I wrote this music about my sh*tty ex."
Following her two opening tracks, Fletcher then took a moment to share further details about the next song up on her set list, "All Love." She explained that the inspiration to write the track came from a time she went to a bar and saw her ex for the first time with someone new. "It was like the worst thing in the entire world," she explains. "And I had to pretend like I was fine but in the back of my head, I was like 'somebody please pour me ten tequila shots right now cause I want to die.'" Fletcher then delivered a heartfelt performance showing her fans a glimpse at what she had been feeling the night she saw her ex in the bar.
Other songs performed include "Strangers," followed by her breakthrough hit single, "Undrunk" to conclude. The heartbreak anthem shows Fletcher's vulnerable side and has given fans a song they can truly relate to.
She recently explained to iHeartRadio of the song, "It's definitely been a song that I've been holding close to my heart for a while now, and I'm so excited for everybody to finally hear it. 'Undrunk' is a song about wishing you could undo hooking up with somebody [and] undo loving somebody. I think we've all had that person that's ripped our hearts out of our chest and stomped on it a million times. You just wish you could erase them from your memory, in a way."
If you missed any part of the weekend, we've got you covered. Fans can re-live all of the epic performances and collaborations by tuning in to a televised special on The CW Network at 8pm ET/PT. And leading up to the official television special, The CW will also air an hour-long Best Of Special on Sunday, September 29th at 8 p.m. ET/PT taking a look back on all of the most iconic moments from the festival in its nine year history.