Halsey Will Be Singing An In Memoriam Tribute At The 2019 Emmys
By Lindsey Smith
September 21, 2019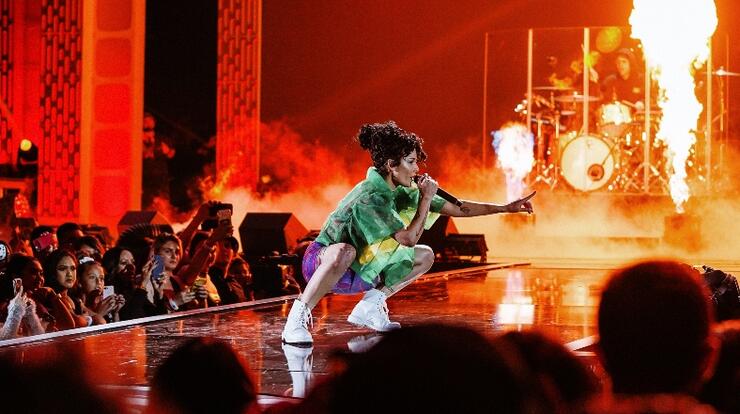 The 2019 Emmys are this weekend and while the famed award show recognizes excellence in television, there will be some music. For 2019's edition, while there is no host, there will be a special performance by Halsey.
It was announced on Friday (September 20) that the 24-year-old singer will be singing an in memoriam tribute at this year's show; which airs this Sunday (September 22). While it has not been announced exactly what she will be performing, Variety reveals she will "perform a rendition of a classic song for the In Memoriam tribute."
Presenters at this year's Emmys include: Zendaya, the cast of Game of Thrones, Stephen Colbert, Viola Davis, Seth Meyers, Billy Porter, and more.
The "Nightmare" singer helped kick off night one of the 2019 iHeartRadio Music Festival and performed many of her hits including "Gasoline," "Bad At Love," "Nightmare" and "Without Me" as well as debuting her brand new single, "Graveyard," for the excited crowd. 
The new single is her first off her highly-anticipated third album, Manic, which she announced last week during a livestream where she hand painted the album cover. Manic is expected to arrive on January 17, 2020, and will follow hopeless fountain kingdom (2017) and BADLANDS (2015).
With her birthday just a little over a week away, the singer was also surprised at the 2019 iHeartRadio Music Festival by none other than Ryan Seacrest who went out of his way to bake a cake for her! "I'm going to eat the whole thing," she told him in a video.
Photo: Greg Noire