August Alsina Shares Health Update After Losing Ability To Walk
By Peyton Blakemore
September 24, 2019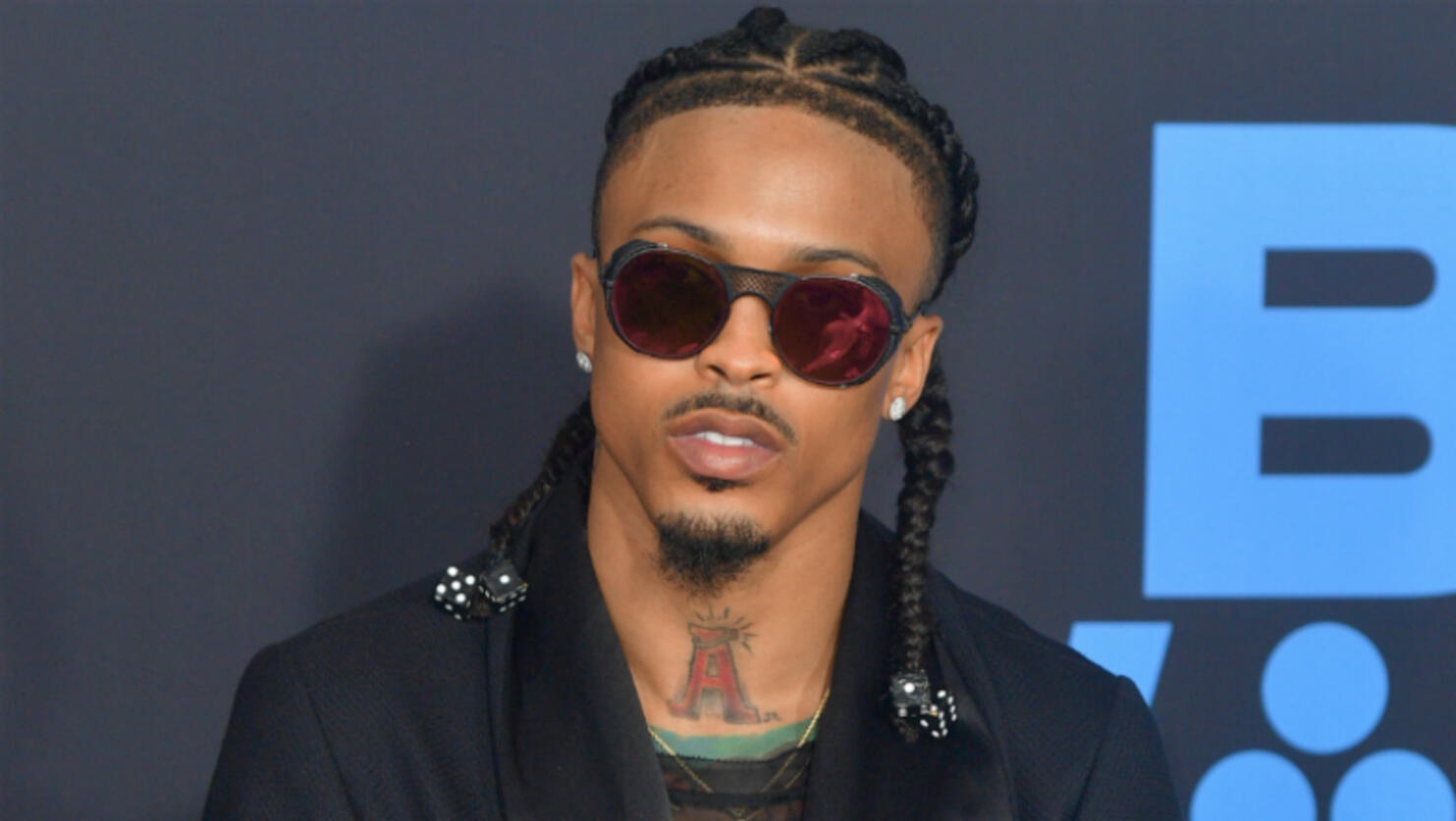 August Alsina is remaining positive despite his on-going battle with his severe autoimmune disease.
On Monday (September 23), the 27-year-old singer shared a health update with his fans, detailing his journey to recovery just two months after he was hospitalized following a loss of mobility.
"Update; My doctors have started me on my iv antibody Immunotherapy. In short form it's sort of like chemo but instead, for my immune system. Only in this case, not killing the cells, but encouraging my nervous system & body to rebuild.😅🤷🏽‍♂️(idk. I'm still learning)," August captioned a video of him singing Audra Mae's "Forever Young."
"I'd be lying if I said it hasn't been tough on my body, but there are necessary steps in order to make progress," he continued. "iLLness is so humbling & I often find myself singing this song of affirmation to myself eryday, so I figured I'd share that same love, affirmation and motivation with yal, whoever may need it. iHope it speaks to u. They say that #TheBlessingIsInTheENDURING (word 2 my bruv D.Walls) oh & ps; Happy Birthday To My brother Smoke Dawg✌🏽&❤️."
As fans know, August was hospitalized back in July after losing his ability to walk. "Hiiii guys!! 😂It's me, being my most awesome, weirdly great self. 🤦🏽‍♂️I'm here with the stitch 🗣 & to also apologize for not being able to make the essence fest gig last night," he captioned an Instagram video of himself at the time, explaining that he woke up unable to walk due to nerve damage caused by his autoimmune disease.
"I take my career & your time very seriously & the fact that you guys show up for me, endlessly. Means the world! I'm man down right now, & figured I should share.. that My auto immune disease is raging, but im fighting this thing & on my mission to shake back & beable to make it up to you!" August continued. "I got so much 🎶NEW NEW🎶 to share w/ you!!!..& Big Love to give. ❤️ Big Life, Big Dreams & every peaceful thing to you! Less stress, More Love, More Rest, & Jah Bless. 🙏🏽 know that HE's got you even when it all feels too complex. 👁⚡️🙏🏽."
Photo: Getty Images