The Who's Pete Townshend Explains How He, Roger Daltrey Stayed Together
By Andrew Magnotta @AndrewMagnotta
September 24, 2019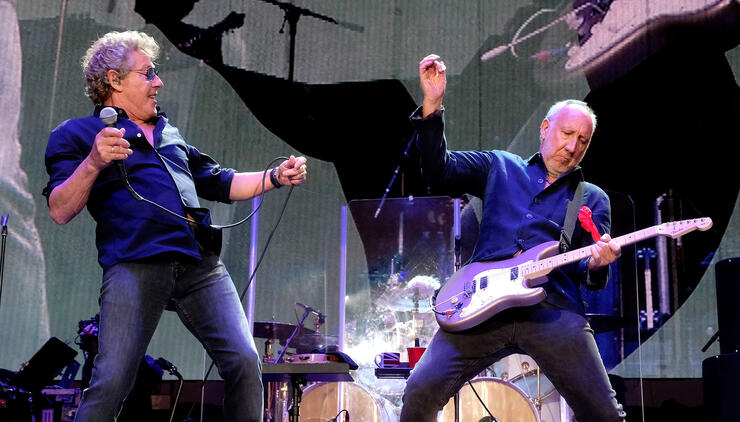 The Who are one of the most infamously difficult bands in the history of rock, from the exploits of the Keith Moon and John Entwistle to the notorious head-butting between the band's lead singer Roger Daltrey and primary songwriter/guitarist Pete Townshend.
Daltrey and Townshend have inflicted plenty of pain on one another over the years, but in a new interview Townshend explains how after so many arguments, fights and other challenges, the pair has managed to keep their band together and even make a new album, which is coming this November.
"Growing old includes growing up, even in the rock business," Townshend told the Dallas News in a new interview.
He continued, explaining the drastically different approach he's taken with his longtime partner over the past couple of decades.
"I listen now to what Roger says, attend to what he needs as an artist and try to be a supportive colleague onstage. I also try to sincerely demonstrate that I love him."
Townshend says the upcoming album, titled WHO, deals somewhat with aging and "broader issues" on which he and Daltrey have found common ground.
One thing that has remained the same since day one, he adds, is that The Who "really doesn't give a s--t what you think of us."
Photo: Getty Images
Chat About The Who's Pete Townshend Explains How He, Roger Daltrey Stayed Together