Hear Carly Pearce And Lee Brice's New 'I Hope You're Happy Now' Duet
By Blake Taylor
September 27, 2019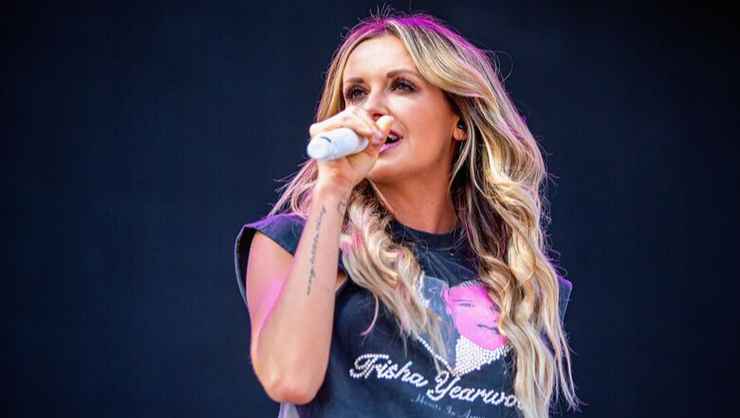 Carly Pearce just released a new single from her forthcoming sophomore album called "I Hope You're Happy Now." The vulnerable new track, co-written by Pearce alongside Luke Combs, Jonathan Singleton, and Randy Montana, details heartbreak from two different perspectives. To help portray the differing sides, Pearce decided to invite fellow country singer, Lee Brice, on to record the track with her.
"I think for this particular story it was, in the writing room, very evident that we needed to tell both sides of the story to really convey the hook," Pearce explains. "What's so amazing about the song and what's so amazing about Lee and I's perspective on it, is it's each side of the heartbreak and each side of a relationship breaking up." She continues on, "What I love so much is that the hook, 'I hope you're happy now' represents two very different things that are very real in relationships."
Pearce, who is now happily engaged to Michael Ray, opened up about a previous relationship that ended when she discovered her strong feelings for Ray. "I want people to know: Yes, I fell in love. And yes, there's going to be those songs," Pearce shares. "But in the process of falling in love, I have hurt someone else. I broke somebody else's heart a few years ago, and had to figure out some things in my own life that maybe weren't serving me well."
This heartbreak experience is what ultimately led Pearce to write this song. "We got in the [writing] room and I was very fresh into a new relationship and Luke [Combs] knew that," Pearce explains. We started talking and I told him I wanted to write a duet about the situation I had just come out of. In the way that I feel like your truth comes out sometimes, my verse fell out."
"I'm just so proud of what the song represents," she continues on to say. "I feel like it's taking me back to the authenticity that I wrote Every Little Thing with. I think that no matter what side you're on, you're going to be about to relate to some aspect."
"I Hope You're Happy Now" follows up Pearce's latest single, "Closer To You," both featured on her upcoming album due in 2020. Take a listen to the new duet below.
Chat About Hear Carly Pearce And Lee Brice's New 'I Hope You're Happy Now' Duet