How Bindi Irwin Will Honor Dad Steve Irwin At Her Wedding
By Emily Lee
September 28, 2019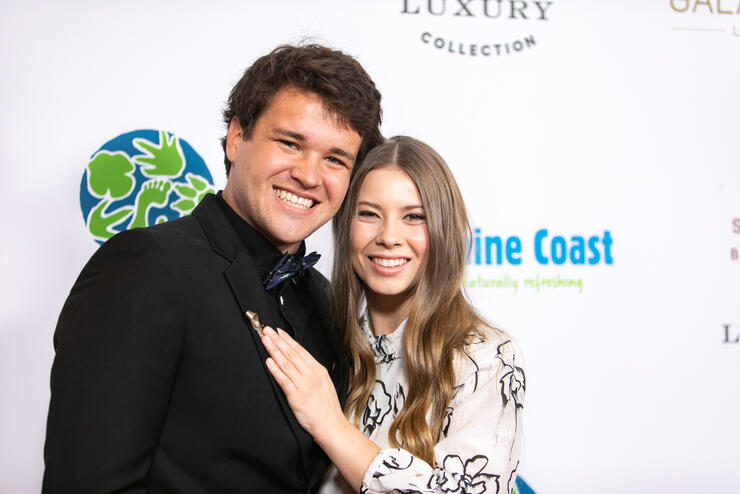 Bindi Irwin announced her engagement to Chandler Powell back in July. Just two months later, the 21-year-old conservation activist is opening up about how wedding planning is going. According to the whole Irwin family, things are going pretty smoothly so far. Bindi even has plans to honor her late father Steve Irwin during the celebration.
"I really wanted Dad to be a big part of the day, so I'm excited to be able to incorporate him throughout the ceremony and the reception, and I think it's going to be really special because I feel like his spirit lives on in us," Bindi told Us Weekly. "It's going to be a celebration of family and friends, our wildlife, and I think that night, it'll be about our lives together and the joining of families. It's going to be beautiful."
Bindi isn't the only one thinking of her dad as she prepares to say "I do." Here mom, Terri Irwin, also opened up how she keeps her husband close at this special time. "I always think about what would Steve be doing, and while we're discussing the wedding planning and the details, I know he would just be crying because he was so soft on the inside and loves [Bindi] and Robert so much and would have loved you, Chandler, and he would have definitely cried at the wedding," she said. "He couldn't have given a speech. … It would have been incredibly special."
Few other details about Bindi's wedding are known, though her younger brother, Robert Irwin, hinted it would take place at the Australia Zoo sometime in 2020. Congratulations again to Bindi and Chandler!
Photo: Getty