Cole Swindell Reveals His Favorite Luke Bryan Memory
By Lauryn Snapp
October 1, 2019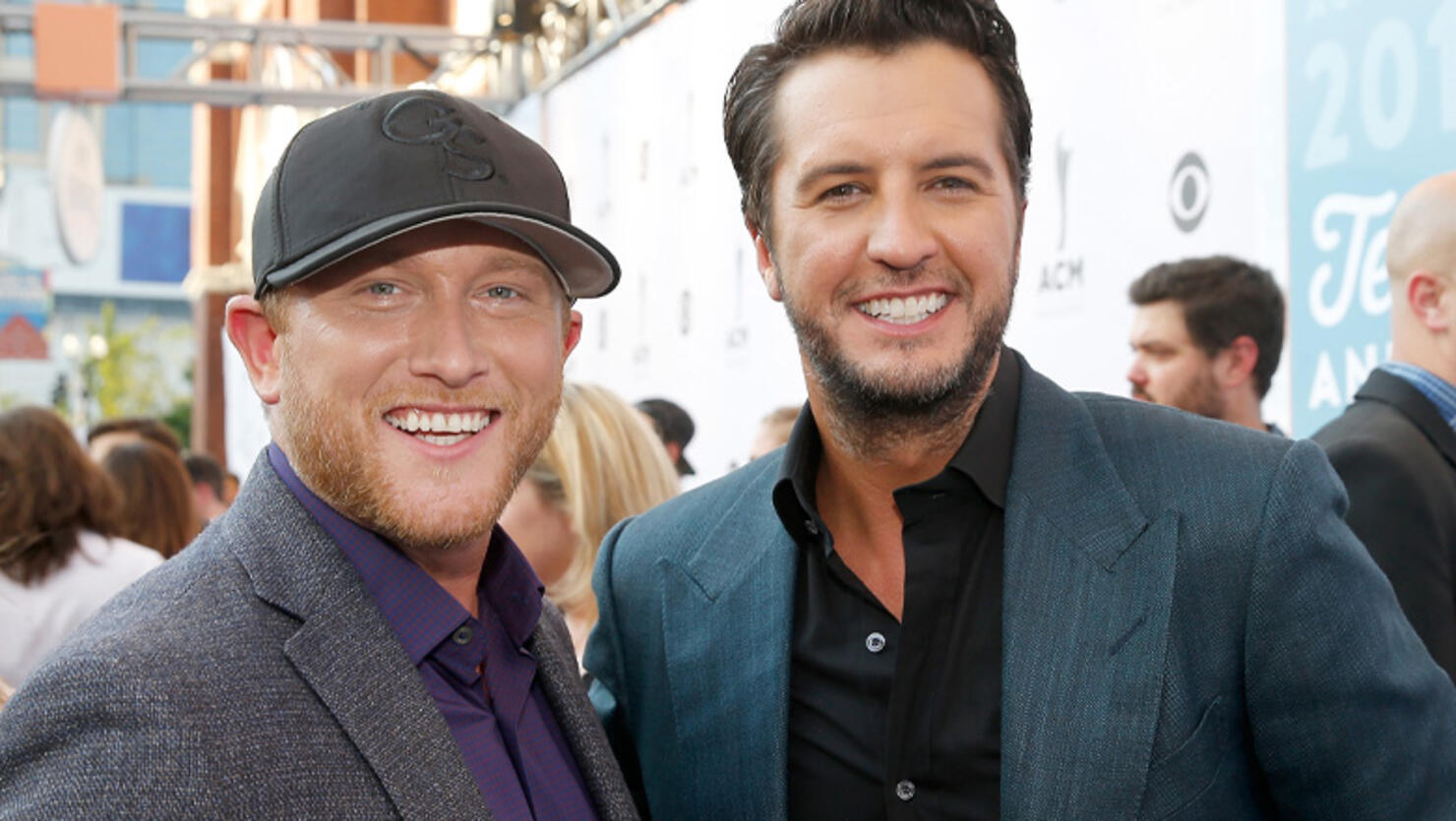 Cole Swindell recently joined Cody Alan where he revealed his favorite Luke Bryan memory.
Cole and Luke have been working together since 2007 when Cole signed on to sell merch for Luke while on tour. The Georgia natives became fast friends, and Cole would find himself making the transition from slinging shirts to writing songs, only later to join Luke onstage as a musical opener.
In 12 years, there have been a lot of memories made between these buddies, but what was a pinnacle moment that Cole will remember forever? Cody got the scoop from Cole when the duo met up while on the Luke Bryan's 'Farm Tour 2019.'
"I was there when he played his first stadium show with Kenny Chesney," said the "Middle Of A Memory" singer. "I'll never forget. I mean, I was the merch guy back then and to go from seeing how excited he was to the first time that I got to play a stadium was with Luke. I mean, I get chills just thinking about it. You can't make that kind of stuff up. It's one of my favorite highlights of my career!"
RELATED: Cole Swindell Reveals Why The 'Sunset Repeat Tour' Is Bittersweet.
Proceeds from Luke Bryan's 'Farm Tour 2019' goes to help farming families across the US. You're your way to the field by visiting www.LukeBryan.com.
Watch CMT this weekend and catch all the coverage from Luke and Cole while on the 'Farm Tour 2019.' It's happening Saturday and Sunday at 9a/8c on Hot 20 Countdown broadcasting from CMT.
Photo Credit: Getty Images.