Aaron Carter's Tattoo Artist Had To Stop Him From Inking His Entire Face
By Regina Star
October 2, 2019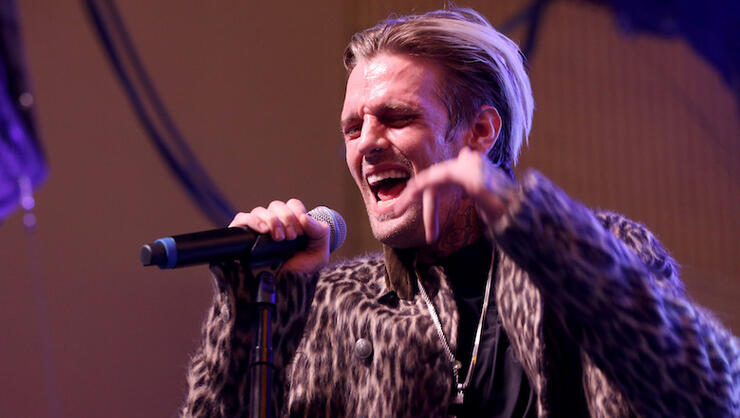 Remember Aaron Carter's massive Medusa face tattoo? Apparently, he wanted his ink to be even bigger.
While speaking with TMZ on Tuesday (October 1), famed tattoo artist Herchell Carrasco — the man responsible for Carter's bold new ink — claimed he had to talk the artist out of getting the whole middle of his face inked. Carrasco said the "Sooner or Later" crooner initially offered $3,000 to perform the ink job at his home last week, but was taken aback when the star requested to get a face tattoo instead of more body ink as he assumed — performing face art was evidently not discussed beforehand.
Although Carrasco is comfortable with face ink, having tatted Tekashi 6ix9ine's face in the past, Carter insisted he wanted most of his face inked. "Before I tattoo anyone, I take into consideration their mental state," the artist told the celebrity news outlet. "In Aaron's case, I assessed the situation and I genuinely felt he was in a good place mentally to get tattooed."
Even with respects to Carter as his client, Carrasco managed to talk the 31-year-old down to just getting one side of his face inked. Then the musician started making more requests, like having "Love" scrawled under his eye and a crescent moon on the opposite side of his face. Needless to say, things became a bit overwhelming. "[Carter] wanted to keep going and I had to stop him," Carrasco recalled. "I couldn't cover his whole face in a tattoo. I just couldn't."
Despite Carter's demands, Carrasco said he walked away with an extra $2,000 for his time.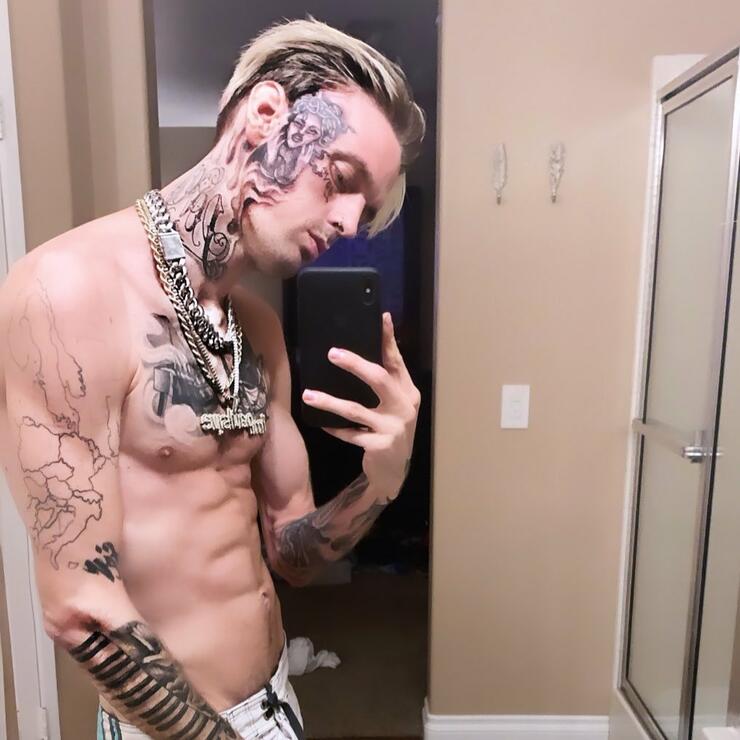 Chat About Aaron Carter's Tattoo Artist Had To Stop Him From Inking His Entire Face