Judge Issues Ruling On R. Kelly's Request To Get Out Of Jail
By Peyton Blakemore
October 2, 2019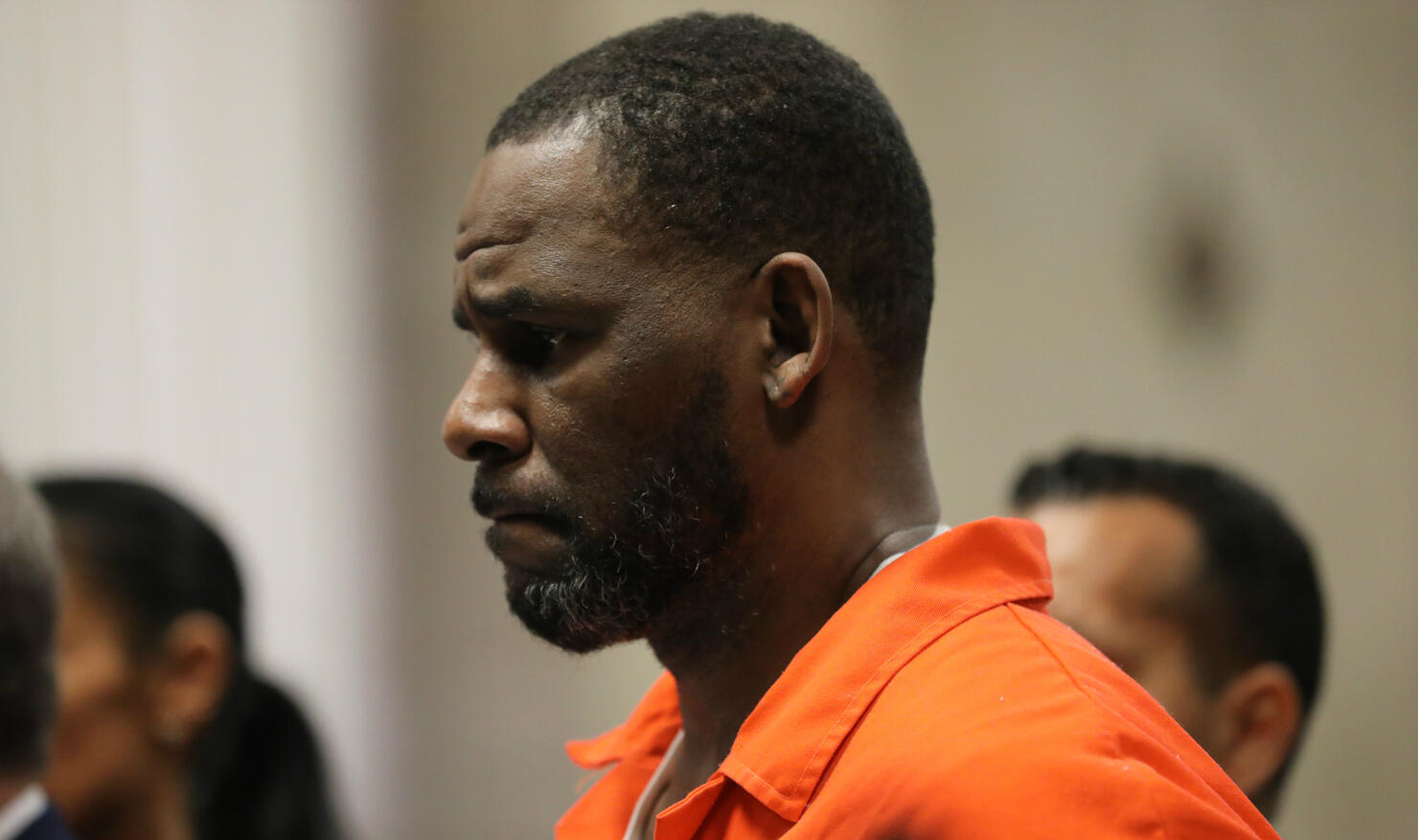 R. Kelly was denied bail by a Brooklyn judge on Wednesday (October 2).
The disgraced singer and accused pedophile had previously asked to be freed while awaiting trial. His legal team argued that he didn't have enough money to flee and was in poor health. However, Brooklyn prosecutors said that Kelly was lying about his financial status and even presented evidence to show that he directed his lucrative royalty checks into a friend's bank account.
Judge Ann Donnelly sided with prosecutors, denying the bail request, noting that Kelly is accused of committing crimes involving "very young girls," his finances are "murky, to say the least" and his legal team's proposed home detention "certainly would do nothing to deter him" from intimidating witnesses, Page Six reports.
The 52-year-old singer, who was charged with sexual exploitation of a child, racketeering, and kidnapping was not in court on Wednesday. His next hearing is set for December 9, with a federal trial set for May 18, 2020.
Kelly has remained behind bars for nearly three months. He was arrested in July in Chicago, where prosecutors charged him with a number of sex crime-related charges, including producing and receiving child pornography, and inducing minors to engage in sexual activity.
As previously reported, Kelly was hit with a total of 18 counts of sexual misconduct and other charges in Chicago and New York earlier this year. He entered a not-guilty plea in both cases. However, if he is found guilty Kelly faces a minimum of 15 years behind bars and a maximum sentence of 195 years in prison based on the Chicago charges alone. He also faces decades more in prison in New York.
Photo: Getty Images