KISS's Gene Simmons Undergoes Kidney Stones Procedure
By Andrew Magnotta @AndrewMagnotta
October 2, 2019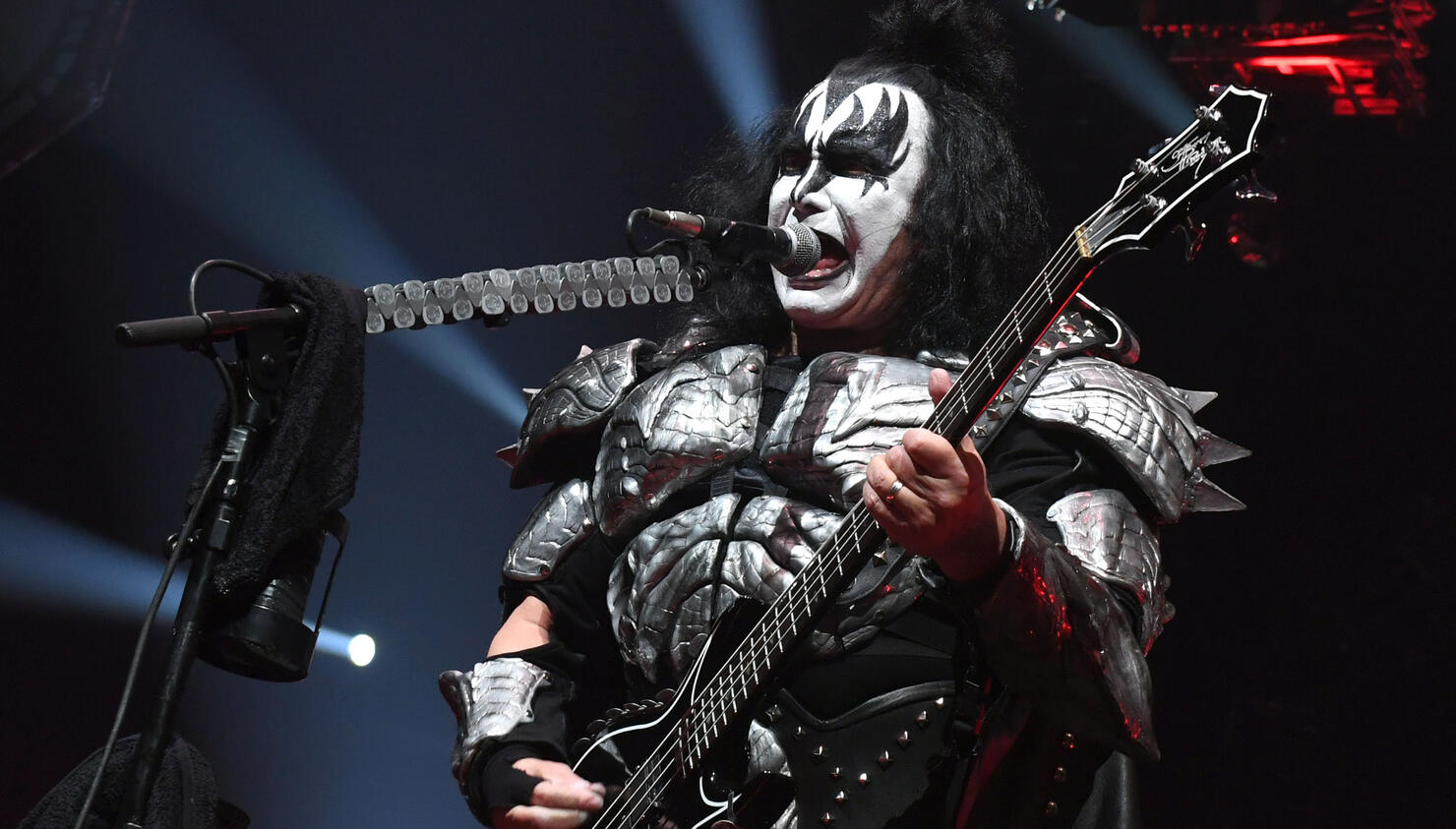 Kiss was unclear about the "scheduling" conflict that cause the band to postpone its final North American shows this year.
But a new revelation about bassist Gene Simmons' recent battle with kidney stones might be the answer.
TMZ reports that Simmons went to the hospital Monday morning to undergo a noninvasive procedure to have a stent inserted to help the Rock and Roll Hall of Famer pass the stones.
Simmons will return to the hospital in a week to have the stent and any remaining stones removed.
Kiss announced on September 13 that it would postpone the final dates of the year's North American leg of its 'End of the Road' tour so Simmons could undergo a medical procedure.
Simmons assured fans at the time that it was "nothing serious" but needed to be addressed.
After a prior bout with the painful condition 10 years ago, Simmons auctioned off his kidney stones to raise money for charity.
Kiss will next perform at the ninth annual Kiss Kruise later this month, before heading to Australia, New Zealand and Japan for more shows in November and December.
Get all the tour dates here.
Photo: Getty Images
Apologies to the fans in Salt Lake City. We will come back and do the show at a later date. The truth is, I have to fly to LA to do a medical procedure. Nothing serious. But it must be taken care of now. Thank you for your good wishes. All is well. 😊

— Gene Simmons (@genesimmons) September 13, 2019