YUNGBLUD Delays 'Hope For The Underrated Youth' EP Release
By Katrina Nattress
October 2, 2019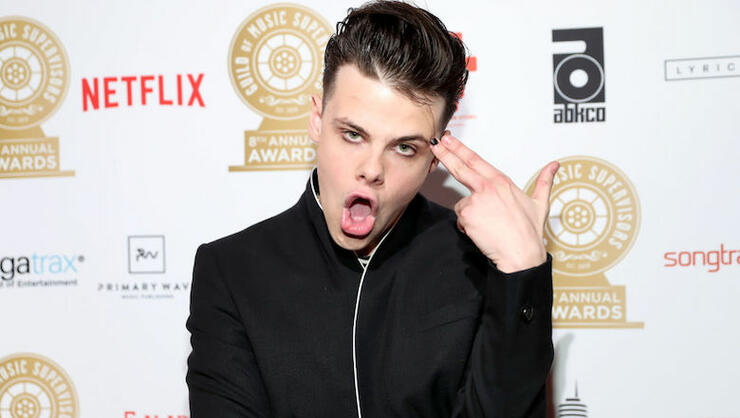 Last week YUNGBLUD got fans excited when he announced he'd be dropping his Hope For The Underrated Youth EP on October 11. Now, it looks like we'll have to wait one more week to hear the six-track album (including a song with Imagine Dragons' Dan Reynolds!), because the English rocker wants to make sure it's "absolutely perfect" before he puts it out into the world. As a consolation, the 22-year-old promises to release something "mental" next week to make up for the EP's pushed back release date. He broke the news via a video on Twitter.
"Yo! What's going on?" he asked his fans. "So, I was in the studio last night listening to the EP, and it occurred to me that one of the songs isn't quite right yet. And I've got a bit of a favor to ask ya. I always want to keep it real with you guys, and I just wanna ask if I can have one more week on the EP, if I can push it back to the 18th from the 11th. Just because, I want everything I release to be absolutely perfect, and one of the songs I don't think is yet."
"So I'm sorry to anybody that's gonna be well disappointed, but I promise you it's coming out on the 18th," he said. "I will be dropping something next week, and it's going to be mental to make up for it. It's going to be crazy. I can't wait. I love you all."
Watch the video below.
YUNGBLUD is currently on his Twisted Tales of the Ritalin Club tour. Check out a full list of dates here.
Photo: Getty Images
Chat About YUNGBLUD Delays 'Hope For The Underrated Youth' EP Release