Blake Shelton Gushes Over Gwen Stefani On Her 50th Birthday
By Blake Taylor
October 4, 2019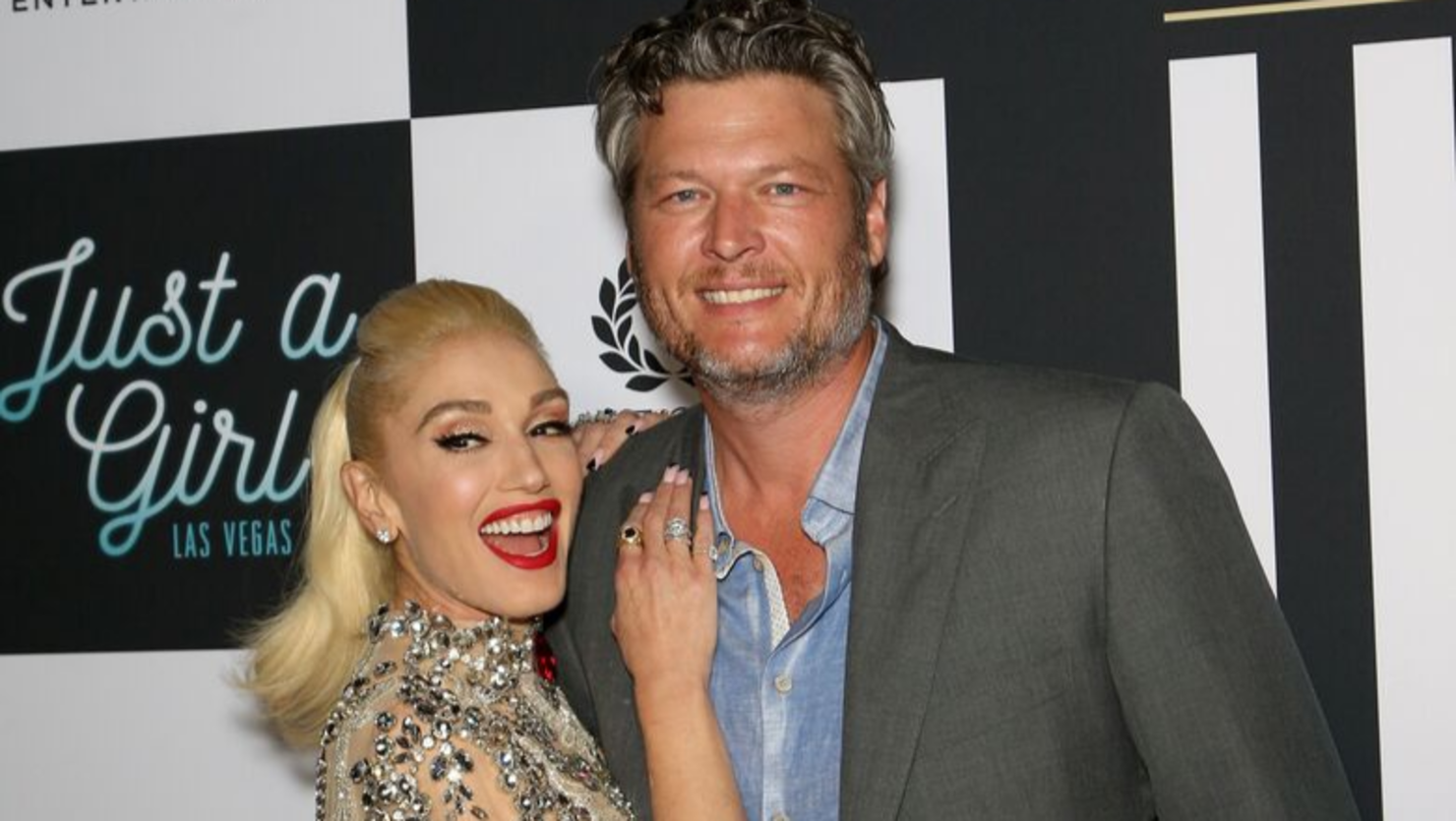 Blake Shelton and Gwen Stefani are one of America's favorite couples! This week on Thursday (October 3), the pop star celebrated her 50th birthday. Her boyfriend of course had to give his girl a proper shoutout on social media in honor of the milestone. Shelton took to Twitter to share his love for Stefani writing "Happy Birthday @gwenstefani!!!! I love you so much it's actually stupid...And possibly illegal in the state of California."
Stefani turned to her Instagram story to share photos of a large bouquet of flowers gifted by Shelton. She also showed off her birthday dinner with the family which included more than one dessert. The video showed Shelton opening up many boxes full of sweets with the caption, "Toooooooo much pie I'm going to be fat in Vegas sorry."
The happy couple started dating after meeting on the set of NBC's The Voice in 2015. As crazy as it sounds, Stefani actually had no idea Shelton existed at all prior to the show. "I didn't even know he existed before the show. I didn't even know that he was a human being on this planet," she recently revealed.
Four years later, it's safe to say the two have come a long way. Coming from different genres and backgrounds, Stefani's had to get used to Shelton's country boy side. "It's crazy. I mean, now it's normal. I've accepted that he's a true hillbilly and all those things," she says. "He is literally a country jukebox. He knows every single song forever, he's incredible like that. But I just love that we're so from different genres."
Stefani has returned for Season 17 of The Voice to take Adam Levine's spot alongside Shelton, John Legend and Kelly Clarkson. Tune into NBC every Monday at 8 p.m. to see the talent being discovered by these talented coaches.
Happy Birthday @gwenstefani!!!! I love you so much it's actually stupid... And possibly illegal in the state of California.

— Blake Shelton (@blakeshelton) October 3, 2019