Dan + Shay & Justin Bieber's Video For '10,000 Hours' Features Their Wives
By Hayden Brooks
October 4, 2019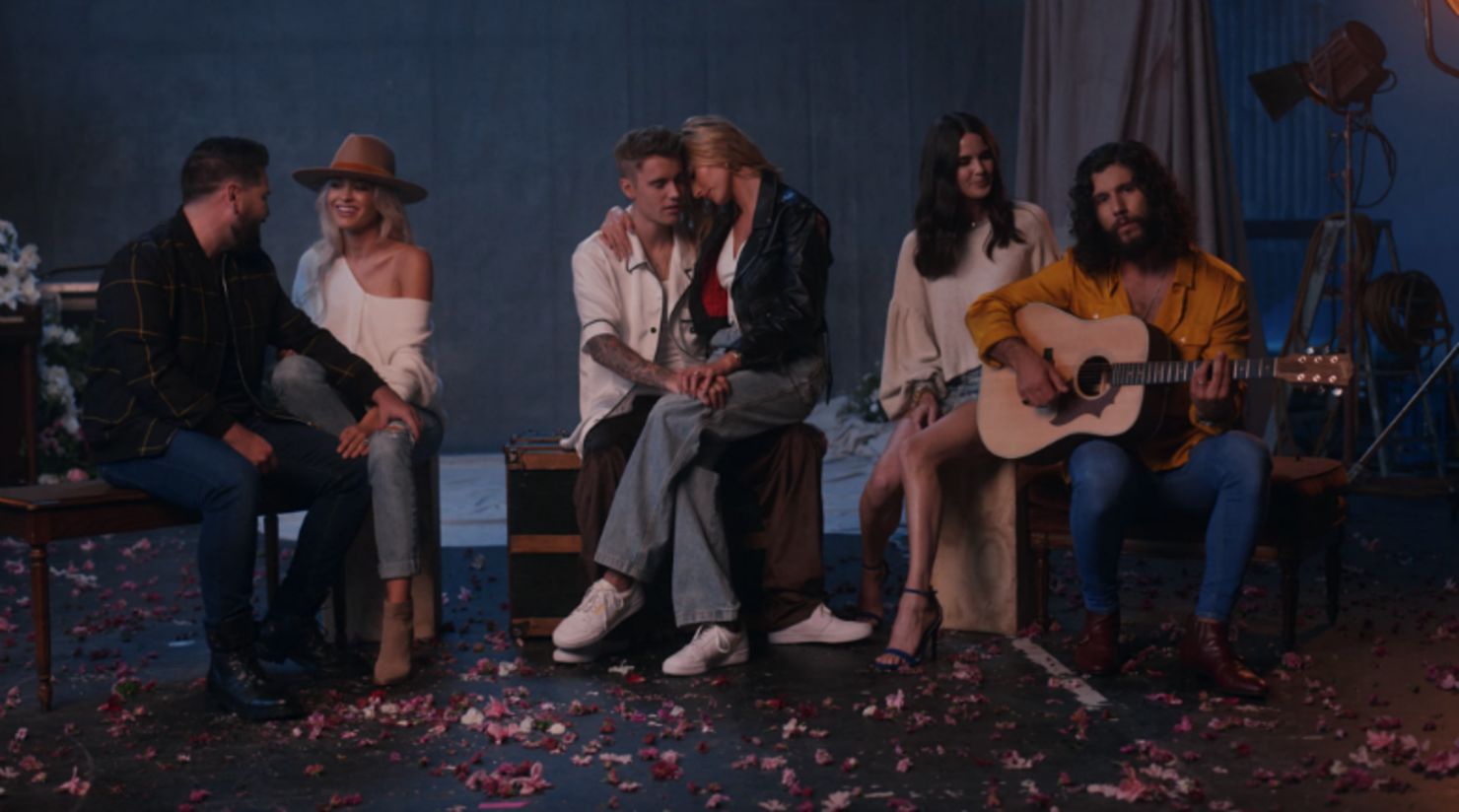 Hours after the release of their collab, "10,000 Hours," Dan and Shay and Justin Bieber dropped the music video for their romantic ode to their wives and all three of their leading ladies appear in the clip.
Similar to the context of the track, the music video for the new single puts the trio's wives at the forefront in a number of different backdrops. Amping up the meaning of PDA, Dan Smyers appears alongside wife, Abby, while Shay Mooney is seen with wife, Hannah, and Bieber with his wife, Hailey. "'10,000 Hours' is about spending a lifetime learning and loving your significant other. This song is extra special to Shay and I because we wrote it about our beautiful wives, Abby and Hannah," Smyers previously said of the track. "And it was fun to collaborate with our good buddy Justin Bieber on this because he's in the same boat and just married his wife Hailey. This is one of our favorite songs we've ever written and hopefully it resonates with our fans as much as it does with us."
As for the backstory behind the cut, Dan + Shay wrote "10,000 Hours" with co-writers Jessie Jo Dillion, Jordan Reynolds and Jason "Poo Bear" Boyd, and wanted to elevate the track as a collaboration. They sent the song to their manager, Scooter Braun, specifying that they wanted the pop star on the cut. Once Bieber heard the cut, he immediately signed up.
Photo: YouTube/Dan and Shay