Hozier Joins Maren Morris For A Reimagined Version Of 'The Bones'
By James Dinh
October 4, 2019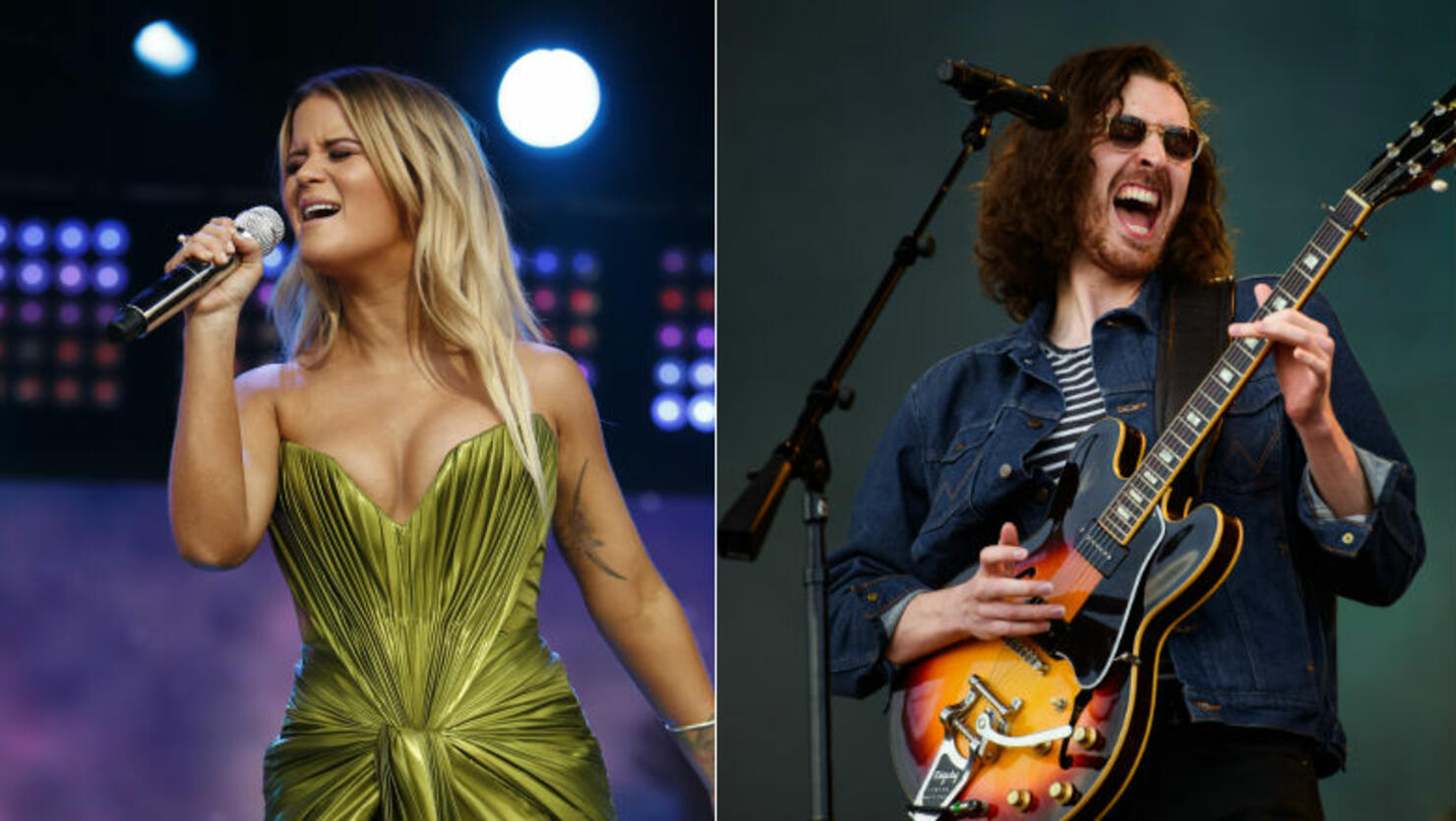 Maren Morris' latest single, "The Bones," gets a little facelift, courtesy of a newly reimagined version with Hozier.
On Friday (October 4), the three-minute duet took to the blogosphere and it hears Hozier join in on the emotional number for second verse, chorus and bridge contributions. "When the bones are good, the rest don't matter/ Yeah, the paint could peel, the glass could shatter/ Let it rain 'cause you and I remain the same/ When there ain't a crack in the foundation," the pair harmonize during the chorus. Despite their respective genres, the singers' voices work exceptionally well together and yet never overpower one another. "The Bones" is the follow-up single to the title track from Morris' Girl, which dropped in March.
"When I first heard 'Like Real People Do' I think I could actually hear my heart breaking and then immediately felt songwriter envy that I didn't write it first. Hozier's soul and vulnerability is so arresting and fit so well with the foundational theme of my song 'The Bones,'" Morris said in a statement via a press release. "I feel so grateful to have him on it."
Meanwhile, Hozier shared his praise for the track's "enduring nature." "Something of love's enduring nature really comes through on 'The Bones,' it's a gorgeous song," the Ireland native said. "I was delighted to be asked to sing with the Maren Morris on this track⁠ — she is such a wonderful artist."