Luke Combs Brings Stadium To Tears With Performance Dedicated To Young Boy
By Blake Taylor
October 4, 2019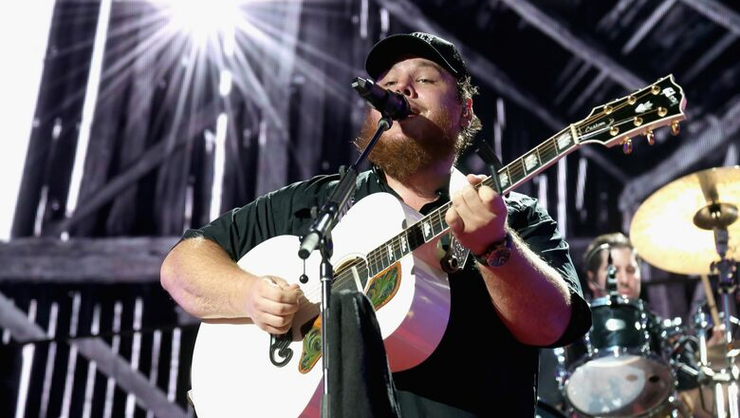 Chills. So many chills.
Last night (October 3), Luke Combs brought the entire crowd packed into the Show Me Center at Missouri State University to tears. He brought a boy named Hudson up on stage after noticing his sign he was holding that read "This St. Jude Kid Loves You." The sweet boy headed up on stage where he was greeted with a big ole' hug by the country singer.
"I asked Hudson when I had him, I said, 'Hey it's pretty scary up here isn't it?' and he said 'Yeah,'" Combs shared with the audience. "And I said, 'Do you want to stay or do you want to go?' and he said that he wanted to stay, so I'm gonna send this one out to you tonight buddy and you're gonna stay right here."
Combs continued on to dedicated a truly touching performance of "This One's For You" to Hudson. As he started strumming the guitar, Hudson walked around the stage giving high fives to fans in the front row. After making his rounds, Hudson then stood next to Combs for the remainder of the song, visibly emotional.
"Mom and daddy always did their best / For a crazy fool who couldn't help himself / I thank God they were there to see me through / This one's for you," Combs sang when Hudson bursts into tears.
A wave of emotion is felt through the video itself, so one can only imagine how touching this moment was in person. Combs' heart of gold shined bright last night and it's safe to say Hudson experienced a night that he will never forget. Watch the special moment for yourself in the video below.
Combs' sophomore album, What You See Is What You Get is set to drop on November 8. In support of the new album, he'll also be hitting the road for the "What You See Is What You Get Tour" kicking off on January 7 in Columbia, MO. Tickets and more tour details can be seen here.
Chat About Luke Combs Brings Stadium To Tears With Performance Dedicated To Young Boy