Luke Combs Announces New Album Coming This Fall
By Blake Taylor
August 8, 2019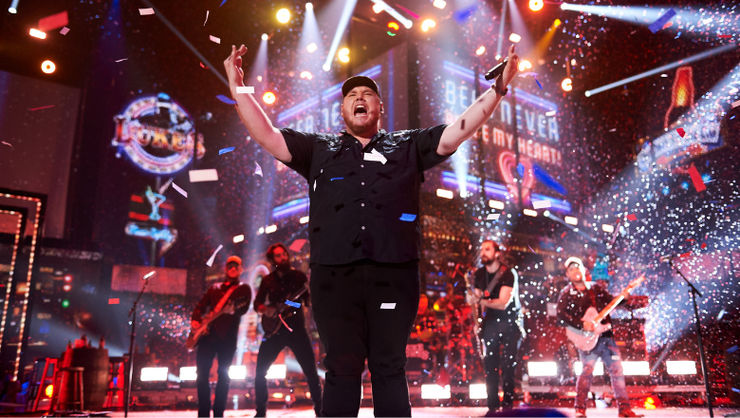 Attention Luke Combs fans! The "Beer Never Broke My Heart" singer just announced his new album is officially dropping this fall on November 8.
Combs who just got his sixth number one song in a row with "Beer Never Broke My Heart" has been unstoppable this year. He's brought in a few awards, one of them being Country Artist Of The Year at the 2019 iHeart Radio Music Awards. Additionally, his "Beer Never Broke My Heart Tour" has been wildly successful, selling out massive stadiums across the nation all summer long. To add to all of that, Combs also was recently inducted into the Grand Ole Opry. It's been quite the ride in his music career already for the young 29-year-old.
I have a feeling based on Combs' natural talent and passionate fan base, he's going to see another wave of success after his new album is released in November. Although nothing has been officially announced, many fans think some of the unreleased songs that he's been sharing every Thursday for the past four weeks, might make it on the new album's tracklist. So far, he's shared four unreleased songs, starting with "Better Together" on July 4. Following, he shared "Reasons," "Dear Today," and "Every Little Bit Helps." Good news is based on his initial tweet, fans can expect to hear a total of five unreleased songs, meaning today (August 8) he'd share the final unreleased song. "Cool if I post a clip of an unreleased song each Thurs. at 4 PM EDT starting tomorrow for the next 5 weeks or so?!" Combs wrote. Stay tuned to see what's next!
Regardless of what the tracklist looks like exactly if Combs is behind it, we're all in good hands. November 8 can't come soon enough.