Nirvana's Krist Novoselic Defends Nickelback After Fox News Backlash
By Katrina Nattress
October 4, 2019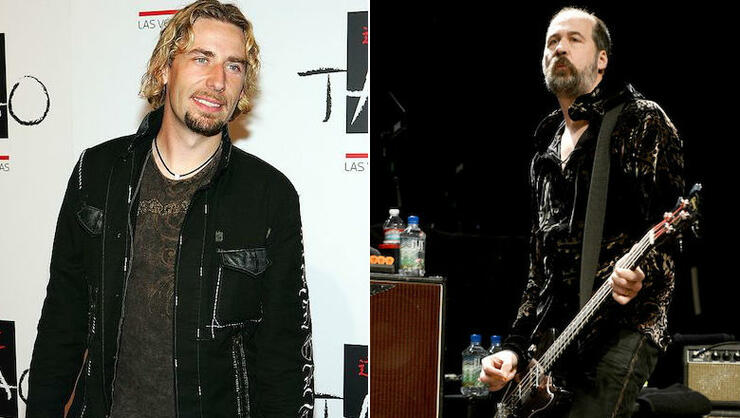 Nickelback has been used as a punching bag in the rock community for years, but that didn't stop Nirvana's Krist Novoselic from not only defending, but also declaring his love for them after Fox News' Chris Stirewalt compared the band to socialism during a segment on The Daily Briefing with Dana Perino.
"Our generation and prior generations fought hard against the scourge of Nickelback and to show what the dangers are of emo pop-ballad '90s rocks," he said. "And now a new generation has come along that has forgotten the hazards of the past, and now are playing with these ideas. It's very, very dangerous."
Novoselic replied to a clip shared on Twitter. "Who is this jerk? Nickelback is a is power pop rock band & I love them!!!!" he wrote. "They are Canadian BTW. The USA can work well because of the uneasy marriage between socialism and capitalism here. There is push and pull—so be weary of those on the fringe advocating one way or another."
Check out his tweet below.
The Nickelback criticism comes after the band filed a copyright takedown notice when Donald Trump used video clips and audio from their song "Photograph" to attack former vice president Joe Biden and his son Hunter on Twitter. Trump's video was subsequently taken down from the social media platform.
Photo: Getty Images
Chat About Nirvana's Krist Novoselic Defends Nickelback After Fox News Backlash