Prince Harry Files Second Lawsuit Against Another British Media Outlet
By Emily Lee
October 4, 2019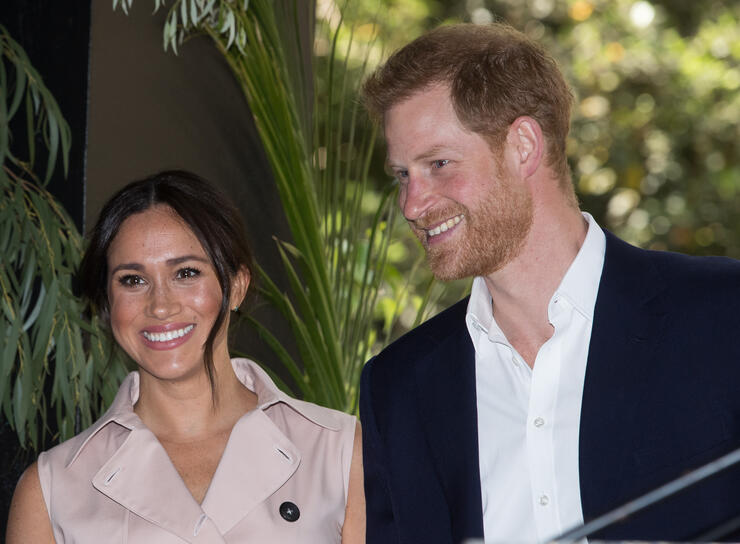 Prince Harry isn't backing down. After announcing he and his wife, Meghan Markle, will be taking legal action against Associated Newspapers, the publishers of Daily Mail and Mail on Sunday in the U.K., it's been confirmed the Duke of Sussex has also filed claims against News UK, which publishes The Sun, and MGN, the former owner ofThe Mirror, at the High Court regarding an alleged illegal interception of voicemail messages.
"We confirm that a claim has been issued by the Duke of Sussex," a spokesperson for News Group Newspapers told BBC in a statement. "We have no further comment to make at the current time."
Though Buckingham Palace also confirmed that Prince Harry has filed more legal claims against the British press, little other information was officially released to the public. According to anonymous legal sources speaking to The Guardian, however, it's believed Prince Harry's latest claim regards historical incidents of phone hacking from the early 2000s.
When Prince Harry first announced he was taking legal action against Associated Newspaper for publishing a private letter Meghan sent to her estranged father, he wrote about the need for "objective, truthful reporting," while accusing the publisher of "waging campaigns against individuals with no thought to the consequences." Prince Harry also admitted "this action may not be the safe one, it is the right one … I've seen what happens when someone I love is commoditized to the point that they are no longer treated or seen as a real person. I lost my mother and now I watch my wife falling victim to the same powerful forces."
The 35-year-old royal reportedly went rogue with his decision to release his passionate statement regarding the lawsuit. According to The Times, Prince Harry did not seek advice or permission from his grandmother, Queen Elizabeth, about whether or not he should publish his statement. While no other member of the royal family has publicly address the situation, either, Meghan did show support for her husband while on tour in South Africa.
Photo: Getty
Chat About Prince Harry Files Second Lawsuit Against Another British Media Outlet