Reporter Gets Her Wig Snatched On Live TV
By Dave Basner
October 4, 2019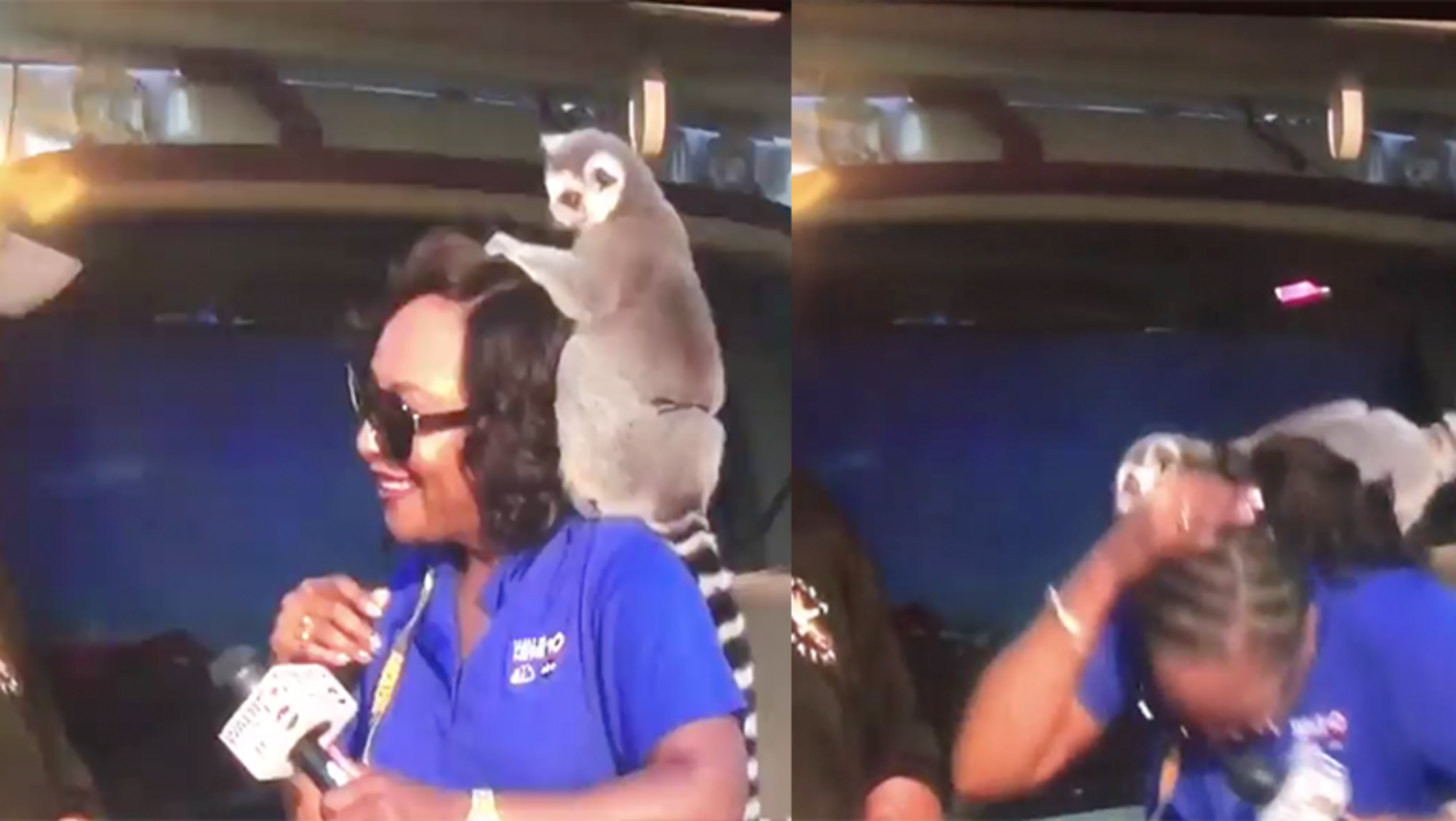 Actors are told never to work with kids or animals - the reason being that they might get upstaged but also because both kids and animals are unpredictable. It's probably a rule news reporters should consider as well, as one found out the hard way.
WALB Chief Meteorologist Yolanda Amadeo was reporting live from the Georgia National Fair in Perry, Georgia on a gorgeous day on Thursday. She was interviewing a representative from Eudora Farms Petting Zoo, who was holding one of their ring-tailed lemurs. The animal decided to hop on Yolanda's shoulder, something that didn't seem faze her in the least. However, for what happened next she had to react - the lemur snatched her wig.
The animal handler got the lemur off Yolanda, but it clearly wanted her wig and returned to the meteorologist's back to go for it again. She was able to right it and somehow continue with her report.
No word on if she'll be receiving an award for how professional she stayed in the difficult situation.
Photo: WorldStarHipHop